It's summertime at the NFL.  During the next few weeks, we here at NFL.com will unveil our Most Underrated and Overrated Players of All Time for all 32 teams and allow users to determine their choices as well.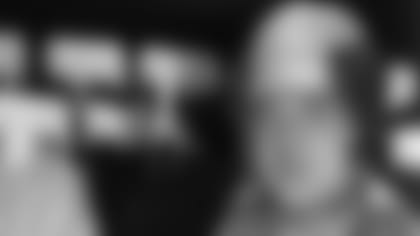 Tommy Thompson -- QB, 1941-1950
Over the 80-year history of the Philadelphia Eagles, the list of notable quarterbacks who have worn the winged helmet include names such as Ron Jaworski, Randall Cunningham, Donovan McNabb, Sonny Jurgensen and Norm Van Brocklin. However, the man under center for two of the franchise's three NFL crowns usually slips through the cracks. After becoming the full-time starter in 1947, Thompson led the Eagles to three straight NFL title game appearances and two championships in 1948 and 1949. While Thompson's personal stats might have been underwhelming, Philadelphia went 31-8-1 in that span, including postseason games. As any Philly fan will tell you, the Eagles have been NFL champions only once in the 63 seasons since then.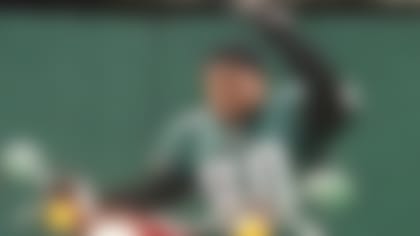 Irving Fryar -- WR, 1996-98
A three-year stay in Philadelphia was more than enough for Fryar to leave his mark on the Eagles' record book. The former Nebraska star caught 88 and then 86 balls in his first two campaigns in midnight green, the two highest totals in franchise history at the time (Brian Westbrook now holds the mark with 90 grabs in 2007). To this day, no other wideout has caught more than 78 in a season. After signing as a free agent from Miami in 1996, Fryar put up nearly 1,200 yards and caught 11 touchdowns for the playoff-bound Eagles. In 1997, he compiled 1,316 yards, the second-highest total in team history. What makes this even more impressive is the fact that Michael Timpson was second on the team that year with 484 yards, 832 fewer than Fryar. The No. 1 overall pick by the New England Patriots in the 1984 NFL Draft averaged 74 catches, 1,022 yards and six touchdowns as an Eagle, despite hauling in passes from the likes of Mark Rypien, Rodney Peete, Bobby Hoying and both Ty and Koy Detmer.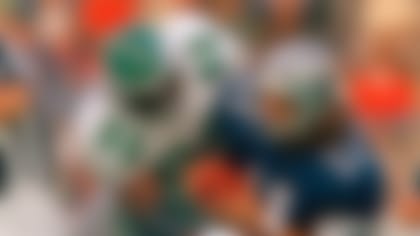 Clyde Simmons -- DE, 1986-1993(Ed. Note: You will see this name twice. It's not a mistake.)
Simmons ranks second in Eagles history with 76 sacks, but a deeper look inside the numbers shows what a force No. 96 truly was. From 1989 through 1992, he collected 55 sacks, the most of any NFL defensive lineman during that span, including a league-high 19.0 in 1992. Playing opposite Reggie White on Philadelphia's famed "Gang Green" defenses certainly helped his totals, but Simmons was also strong against the run, as evidenced by leading the team's defensive line in tackles for five consecutive years from 1989-1993. The two-time Pro Bowl pick also had a nose for the end zone, scoring four touchdowns for the Eagles, most notably returning a blocked field-goal attempt 15 yards in overtime to beat the New York Giants in 1988. The former ninth-round pick from Western Carolina was also durable, missing only four games as an Eagle. In 1989, White summed up Simmons best by saying, "I think he deserves more attention than he gets. I think he's just as good as any defensive end in the league."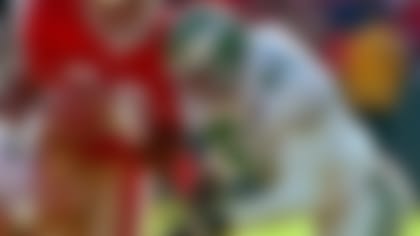 William Thomas -- OLB, 1991-99
Willie T was a mainstay on Eagles teams of the 1990s, appearing in 140 games, a franchise record for linebackers. Known for his pass-coverage skills, Thomas led NFL 'backers with 13 INTs from 1993-96. No other LB had more than eight during that span. He was credited with 74 passes defensed, 38 more than any other linebacker in team history. He also ranks among the top two all-time for Eagles linebackers in total tackles, sacks and forced fumbles. Most impressively, Thomas is one of just six players in NFL history (Ronde Barber, Brian Dawkins, Rodney Harrison, Ray Lewis, Adrian Wilson) with at least 25 career sacks and 25 interceptions -- not bad company.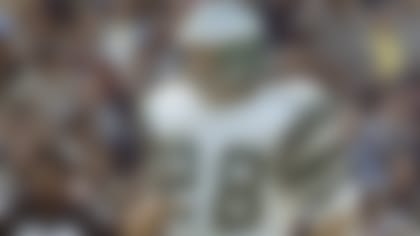 Bill Bradley -- DB, 1969-1976
Bradley spent his eight-year run in Philly as a safety, return man, punter, holder and even emergency QB. Asked about his versatility, Bradley recently noted, "I was slash before there was a slash." He began his career as a punter and backup safety, but made his mark as the first player in NFL history to lead the league in interceptions in consecutive seasons (1971-72). His 11 picks in 1971 and 536 career interception return yards remain franchise records. Ask your friends who shares the Eagles franchise record of 34 career interceptions with Eric Allen and Brian Dawkins and I'd guess very few would know Bradley does. The 1969 third rounder out of Texas had the misfortune of playing during a dreadful era in Eagles history in which the team went 35-72-5 during his eight seasons.
When the folks at NFL.com first asked me to list my most overrated Philadelphia Eagles of all time, I initially thought to myself, in a time when name calling and bullying has reached epidemic levels, I want nothing to do with putting labels on people for such an assignment. Besides, who am I to tell large, fast, athletic men from my favorite team growing up that they were "overrated." Then I thought back to the days of my youth, sitting in the 700 level at Veterans Stadium. I pondered all the pain and agony that the Rich Kotite-Ray Rhodes era brought me ... and it got a little easier. So without further ado ...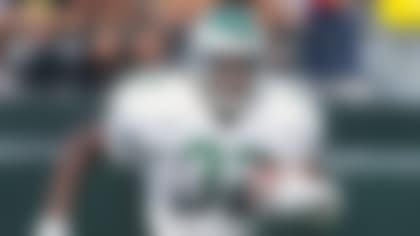 Ricky Watters -- RB, 1995-97
If you take a look at Watters' numbers from his three years in Philly, you might think I'm crazy for dropping him on this list. The guy averaged 3.9 yards per carry and 10-plus touchdowns per year, but Watters never embodied the city's blue-collar mentality. This can be summed up by most Eagles fans in four infamous words: "For who? For what?" For you younger NFL fans: Google it. Was Watters a pretty darn good NFL running back? Of course he was, but for an organization with names at the position like Steve Van Buren, Timmy Brown, Wilbert Montgomery, Brian Westbrook and now LeSean McCoy, Watters gets too much press.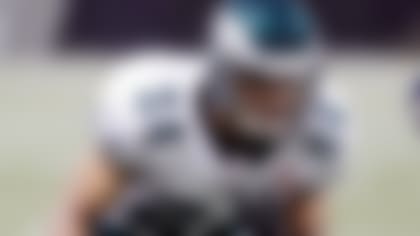 Nnamdi Asomugha -- CB, 2011-12
The Eagles under coach Andy Reid and general manager Howie Roseman were a franchise that typically built teams through the draft. Splashy moves in free agency were rare, but that changed in 2011 when Philly inked multiple high-priced free agents. Asomugha was the headline-grabber. The former Oakland Raiders All-Pro signed a five-year $60-million contract, with $25 million in guarantees. The Eagles hoped the four-time All-Pro would shore up the secondary. Instead, Asomugha was a fish out of water in Juan Castillo's so-called "defense." (Is it just me, or does it seem like Victor Cruz has Salsa danced all over the NFL since scoring two touchdowns on Asomugha in that Week 3 beatdown by New York back in 2011?) Overrated, overhyped ... call it what you'd like, but the Asomugha experiment is one Philly fans would like to forget.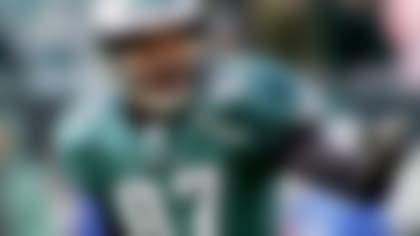 Todd Pinkston -- WR, 2000-05
I know what you're saying: "What, Todd Pinkston overrated. By who? We knew he stunk for years!" Hear me out. I'm not saying the fans, the media or even Pinkston overrated Pinkston ... but the Eagles' front office sure did. From 2000-03, Pinkston was essentially Philly's co-No. 1 receiver along with James Thrash. Yeah, that's right ... James freaking Thrash people. Everybody blamed Donovan McNabb, but look at the cast of characters he had to throw to, names like Na Brown, Dameane Douglas, Charles Johnson, Freddie "FredEx" Mitchell and an aging Antonio Freeman. It's amazing McNabb put up the numbers he did. Todd "Alligator Arms" Pinkston was exactly who we thought he was: a serviceable wideout suited for three and four receiver sets, not the franchise's top pass-catcher.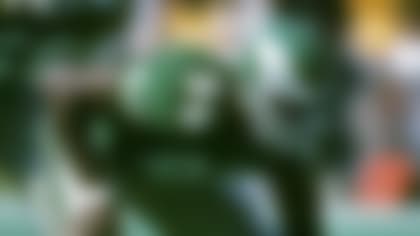 Clyde Simmons -- DE, 1986-1993
Simmons led the NFL with 19 sacks in 1992 and had double-digit takedowns in three of his seven years as a starting defensive end in Philadelphia. So why does he make my list? Two words: Reggie White. While it's unfair to attribute all of Simmons' success to "The Minister of Defense," you can't deny the positive impact of lining up opposite White (not to mention Jerome Brown anchoring the middle). In his six seasons with White, Simmons averaged 11.3 sacks and 103.2 tackles per year. In the six without White, Simmons averaged 7.1 sacks and 59.7 tackles.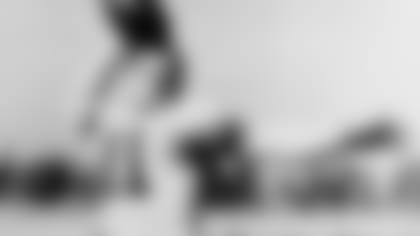 Norm Van Brocklin -- QB, 1958-1960
It pains me to add this name to the list for a variety of reasons. For starters, Van Brocklin's nickname, "The Flying Dutchman," is one of the 10 greatest monikers in all of sports history. Secondly, Van Brocklin is the last quarterback to bring the city of Philadelphia a title, winning the 1960 NFL Championship Game at Franklin Field and handing Vince Lombardi the only playoff loss of his coaching career. With that said, Van Brocklin played just three of his 12 NFL seasons in the City of Brotherly Love. His first nine were spent with the Los Angeles Rams. In Philly, his record as a starter was pedestrian (19-16-1). Plus, he threw 41 interceptions in 36 regular season games.