ENGLEWOOD, Colo. -- Had John Elway said it on any other day, the line he delivered when quarterback Peyton Manning signed with the Denver Broncos would've carried much more weight.
"My goal," the Broncos legend-turned-executive said March 20, "is to make Peyton Manning the best quarterback to ever play the game."
  -- John Elway on Peyton Manning's legacy. 

Nice. Tidy. And splashy enough to make it into every news story that chronicled the league-shaking event. But the natural follow-up question was never broached, maybe because all of us in attendance were trying to delve into the past -- to chronicle the mind-blowing two weeks of Manning's unemployment -- rather than peer into the future.
So now it can be asked: How exactly does John Elway reach that goal? How does he make Manning better than Joe Montana or Johnny Unitas, or Manning's contemporary, Tom Brady, or even Elway himself? To Elway, the answer really is simple. He knows, because, well, he was the rare athlete who was able to enhance his legacy in his late 30s. The route is direct.
"Winning championships, that's the only way," Elway said, sitting by the Broncos' practice fields and picking through sunflower seeds as his team went through an afternoon practice session. "If he wins two more championships, he'll be, without a doubt, the greatest quarterback ever to play the game. So when I said that, for me, what I meant, that's about winning world championships. He's got the numbers, he has the stats, those will never change, they'll just get better and better.
"But for us to make Peyton the greatest quarterback that's ever played, what will separate him, because now he's in the conversation, if he wins a couple more before he's done, then he'll be right at the top of the list."
Elway is, of course, right. In the run-up to the showdown between the Indianapolis Colts and New Orleans Saints in Super Bowl XLIV, the idea of Manning as the best all-time quarterback was floated. But it was subsequently sunk by a crucial fourth-quarter throw that wound up in Tracy Porter's hands and, 74 yards later, the wrong end zone. Manning's new boss understands what it's like to have such potentially career-lifting moments slip away, just as he has the experience of atoning for such stumbles.
And what's really poignant about Elway's take on his five-month-old statement is this: It's not about making Manning himself better. Manning was going to do all he could to ensure that happened, no matter where he landed. It's about making Manning's situation better, something Mike Shanahan once did when he coached Elway.
Consider that in Denver's two championship years (1997 and 1998), the Broncos ranked fourth and second in rush offense, and fifth and 11th in total defense. For Shanahan, getting the most out of Elway's golden years meant becoming less reliant on him to win. Elway's blueprint for building around Manning isn't all that different.
As Elway said bluntly, "We were a better football team when I was 35 than we were when I was 28." And so he has laid things out that way for Manning. Denver is playing for today. Owner Pat Bowlen charged his braintrust with that directive two months before the new quarterback hopped aboard; it was only reinforced when the club landed a legend.
"I know I'm down the home stretch of my career," Manning said, in a private moment on Tuesday. "It's every year now, one year at a time; you're not playing for next year, you're not building something for the future. You're trying to win now. I know that's what I want to do and what Coach (John) Fox wants to do. I think everybody feels the sense of urgency -- I think all NFL teams should, in the ever-changing world we're in. That's what we're trying to accomplish.
"I'm going to do everything I can to help our team win, and John and Coach Fox told me they would do everything they could do. As long as everyone's got that same goal, that's all you can ask for."
To be sure, part of what lured Manning to Denver was Elway himself. The two have been close for years. Even now, theirs is not exactly the typical boss-employee relationship. They play golf. They go out for dinner. They talk about things outside of football. They talk football, too, as Manning says he used to do with Indianapolis Colts president Bill Polian. And that personal comfort contributed to one iconic quarterback's decision to play for another's team.
As Fox said, "There was a trust factor, coming here. If you've done it for 14 years in one place, that next place feels like college recruiting again. You're going to go to a place where you trust the people."
Just the same, though, it was about going to a place where it had been done, where this sort of thing has played out before. Again, it's rare that a 36- or 37-year-old athlete is able to successfully burnish his legacy like Elway did. That it happened in Denver does matter. That the Broncos' plan from that era could work again today matters, too.
Debate: Preseason Week 1 storylines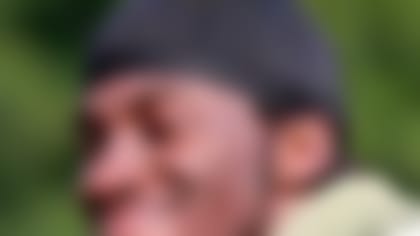 What is the most intriguing subplot in Week 1 of the preseason? Robert Griffin III's debut? Our analysts debate. More ...
"Taking the burden off of him is getting the best people we can around him," Elway said. "And blending the team, and trying to get as good as we can and quick as we possibly can, with the idea of having been through and seen what world championships look like. He's going to make certain receivers look better than they are, so it's not always going out and getting the marquee wideouts. The thought process for a quarterback: If you can stop people, you have a chance. And so to be able to concentrate on the defensive side also, and not put it all on him, where he has to score every single time, is big."
Manning swears he didn't have his legacy in mind when he chose Denver.
But then, he also said he's focused on winning, and winning alone. As Elway would tell you, winning will enhance a star player's name more than anything else can.
"I can't control how other people are going to remember me," Manning said. "I'd like to think I was always a guy who cared hard, who played hard and who worked hard. That's why you play. That's why you work hard. That's why you run after practice, why you spend time studying on your own. It's in order to win. (But the legacy talk, that's) a little deeper piece than I'm prepared for at training camp. I'm not as deep in thought as you are on this story."
But his boss sure has been.
And Elway should be. Because he knows what's good for Manning, at this point in his career, is plenty good for the Broncos, too.