Did you miss Friday's edition of "Path to the Draft" on NFL Network? Catch up with this recap:
Brandt: Revisiting The Hot 100
Gil Brandt takes another shot at ranking the 100 best prospects in this tricky draft class -- and makes plenty of changes. **More**
We started the show with Daniel Jeremiah and Charley Casserly giving their 2013 NFL mock draft picks 11 through 15. They went back to the well later in the show for picks 16 through 20.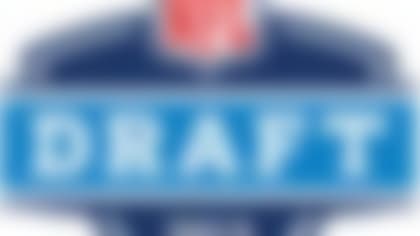 With the draft right around the corner, NFL.com ranks the top prospects available at every position on offense and defense. **More ...**
Draft priorities in Washington
Jeremiah and Casserly went into the Redskins' draft room and discussed the team's needs, starting in the second round. Casserly said the Redskins' front seven is excellent, but the secondary needs help. He added the Redskins don't have a legitimate starter at cornerback or safety. Jeremiah and Casserly expect the Redskins to bolster the secondary with each of their two picks, selecting either D.J. Hayden, Darius Slay, B.W. Webb or D.J. Swearinger.
Greg Cosell, senior producer of NFL Films, joined us to talk about this draft's quarterback class, particularly Mike Glennon. Cosell likes Glennon's mobility and believes it's better than he is given credit for. Cosell also added that Glennon is willing to pull the trigger on tight throws, something Cosell said is needed at the NFL level. Cosell said Glennon might sneak into the first round, and he would be fine with that selection. Cosell closed the segment by saying he'd rather have Glennon than Geno Smith.
Jeremiah, however, reversed course and said he would not select Glennon until the second round, saying the quarterback reminds him of Derek Anderson. Jeremiah added he recently compiled his list of top 50 prospects in the 2013 NFL Draft and only had one quarterback: Geno Smith at No. 24.
Kelce a better prospect than Escobar?
We aired the Travis Kelce "First Draft" segment and asked whether he is a better tight end prospect than Gavin Escobar. Both Jeremiah and Casserly said Kelce is better, considering he is bigger, stronger and faster. Jeremiah said the one thing he loves about Kelce is his blocking, noting it's tough to find a really good blocking tight end in college.
Brooks' most overrated prospects
Be sure to tune into "Path to the Draft" every Monday through Friday at 6 p.m. ET on NFL Network.