Did you miss Tuesday's edition of "Path to the Draft" on NFL Network? Catch up with this recap:
Vikings closing in on Packers?
The show kicked off by discussing the NFC North. Daniel Jeremiah called Cordarrelle Patterson a perfect fit for the Minnesota Vikings' offense. Charley Casserly said he liked the pick of Xavier Rhodes, saying he had Rhodes ranked higher than a No. 25 pick on his board.
Jeremiah said he doesn't think the Vikings are too far behind the Packers, reminding us they were a playoff team in 2012. Jeremiah thinks the Vikings will be better with the addition of Greg Jennings.
Jeremiah and Davis went into the Packers' draft room where Jeremiah said the Packers now at least have the option to run the ball. Davis said he likes the fit of Johnathan Franklin with the Packers because of his immense versatility, adding that he wouldn't be surprised if Franklin had more production as a rookie. Davis said he likes the fit of another UCLA addition, Datone Jones.
Eifert a good fit for Bengals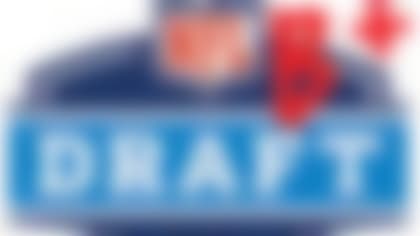 The draft is finally behind us. How did everybody do? Bucky Brooks breaks out the red pen and grades all 32 teams by division. More ...
Davis thinks the price for Ziggy Ansah at No. 5 overall was too high for the Detroit Lions, citing a lack of production. Jeremiah agreed, but added that Dion Jordan and Barkevious Mingo also had limited production in college, even though they have been playing football their entire life, which Ansah has not.
A defensive coordinator's nightmare
Jeremiah said he finally figured out why all the teams he talked to had Tavon Austin rising up their draft boards: No team wanted to game plan against Austin, simple as that.
Jeremiah and Davis said this is the first time since 2003 the Steelers did not draft an offensive lineman. Davis, however, likes the selection of Le'Veon Bell. Jeremiah said Bell catches the ball better than he gets credit for and thinks Bell can be a three-down running back in the NFL. Bell also could be a good pass protector for Ben Roethlisberger. Jeremiah also said the Steelers drafted two players who fit into their mold: Jarvis Jones and Shamarko Thomas.
Michael Fabiano joined the show to talk about the impact rookies will have for fantasy owners this season. Fabiano said said running backs will dominate in 2013 when it comes to rookies. He likes Eddie Lacy, Montee Ball and Le'Veon Bell as his top guys next season.
Be sure to tune into "Path to the Draft" every Monday through Friday at 6 p.m. ET on NFL Network.