Did you miss Friday's edition of "Path to the Draft" on NFL Network? Catch up with this recap:
Paul Burmeister and former general manager/Senior Bowl director Phil Savage talked about this year's 2013 NFL Draft class. The Detroit Lions coached BYU's Ziggy Ansah at the Senior Bowl and Savage sees Ansah as a great fit for the Lions. Savage thinks that by 2015, we could look at Ansah as the best player from this draft. Savage also discussed which quarterback he would take in the second round, choosing Florida State's EJ Manuel because of his athleticism, over Arkansas' Tyler Wilson.
After Savage praised Ansah, Charley Casserly was asked if he would take the BYU product in the top 10. Although he has the Lions drafting Ansah in his latest mock draft, Casserly thinks there were too many games when Ansah disappeared, which is something that shouldn't have happened to a guy at a school like BYU.
Jeremiah, Baldinger's mock draft
Daniel Jeremiah and Brian Baldinger continued with their mock drafts and made their selections for picks No. 21 through 32. Baldinger says the Cincinnati Bengals can make a good move by replacing a former Alabama offensive tackle -- unsigned free agent Andre Smith -- with another in D.J. Fluker.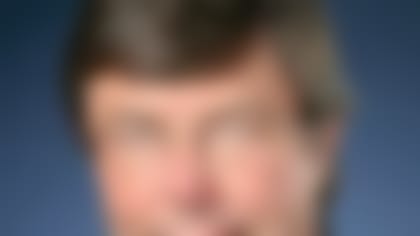 In his latest projection of the 2013 NFL Draft's first round, Charley Casserly excludes one position of note: quarterback. More ...
The surprise of the show came when no one selected Leon Sandcastle as the No. 1 overall pick for the Kansas City Chiefs. How you pass on a guy who ran a 4.1-second 40-yard dash is almost unfathomable. And these guys call themselves experts? Please.
Be sure to tune into "Path to the Draft" every Monday through Friday at 6 p.m. ET on NFL Network.