This week's list doesn't feature major surprises at the top of the board, but a few unheralded signal callers crack the lineup with Missouri's James Franklin and Ohio State's Kenny Guiton earning distinction. While most expected Franklin to enjoy a bounce-back season as a senior, the stellar play of Guiton as a fill-in for Heisman hopeful Braxton Miller has been a bit of a surprise. In fact, some observers have opined that the redshirt senior adds a dimension to the passing game that didn't exist prior to his insertion into the lineup.
Another quarterback drawing significant interest in NFL scouting circles is Fresno State's Derek Carr. The senior gunslinger has been impressive during the opening quarter of the season, displaying a big-time arm and a cool demeanor under pressure. Speaking to a NFC South scout familiar with Carr's game, he told me that the Bulldogs' star could be among the most debated prospects in the 2014 class based on the varying opinions on his game and potential. While the scout I spoke to believes he deserves a second-round grade at this point, he believes Carr has grades ranging from the bottom of the first round to the fourth round from his colleagues throughout the league.
Let's take a look at the rest of the players that college football fans should continue to keep an eye on this fall:
1. Marcus Mariota, Oregon
(Last week's rank: 1)
Mariota has been one of the top stories in college football with his unique skills as a dual-threat playmaker. He has posted a pair of 100-yard games as a runner, but made scouts around the NFL take notice with his first 400-yard passing game of the season (against Tennessee). While the nature of the Ducks' blowout win overshadows Mariota's remarkable individual play, those close to the college game will quickly point to the Ducks' standout as the top quarterback on this list based on his spectacular efficiency directing one of college football's most explosive offenses.
Check out Johnny Manziel enjoying his on-the-field success.
2. Johnny Manziel, Texas A&M
(Last week's rank: 2)
It's a shame that Manziel's offseason exploits and on-field antics have overshadowed a game that is far more refined and polished from the pocket. Since returning to the starting lineup following his brief suspension in the season opener, Manziel has done nothing but deliver accurate strikes from the pocket and torment defenders with his improvisational skills on the perimeter. Additionally, he has shown unbelievable moxie, resiliency and poise directing the Aggies' high-powered attack. Although Manziel must continue to develop as a pocket passer to solidify his status as a top NFL prospect, he is undoubtedly one of the top quarterbacks in college football.
3. Teddy Bridgewater, Louisville
(Last week's rank: 3)
The Cardinals' weak schedule will make it tough for Bridgewater to get all of the attention he deserves for his stellar play, but he remains near the top of this list based on his polished game and superb arm talent. Factor in his terrific intangibles and there isn't much to dislike about Bridgewater's game.
4. Brett Hundley, UCLA
(Last week's rank: 4)
There's a growing belief in NFL circles that Hundley could be a legitimate superstar at the next level based on his talent, intangibles and production. He has been a critical part of the turnaround in Westwood, and his knack for taking his game to another level in key moments has solidified his status as one of the top quarterbacks in college football. With a showdown against Utah looming on the horizon, Hundley can make a statement to scouts in attendance about his readiness to play at the next level.
5. Tajh Boyd, Clemson
(Last week's rank: 4)
The comparisons to the late Steve McNair are legitimate when watching Boyd work his magic as the director of the Tigers' offense. He is a rugged playmaker with the size, strength and athleticism to extend plays, while also displaying the arm talent to pick apart opponents as a passer. Although some of his peers have posted gaudier numbers at the start of the season, Boyd's play against quality competition (Georgia and N.C. State) outweighs the fantasy football production that some expect from the Tigers' star.
6. AJ McCarron, Alabama
(Last week's rank: 6)
McCarron's game will always be underappreciated due to the nature of the Crimson Tide's offensive philosophy, but he has earned high marks from NFL scouts due to his winning pedigree and unflappable poise. Additionally, he has displayed enough moxie and arm talent to merit a spot near the top of the list despite posting modest numbers this season.
In advance of the LSU-Georgia game, Daniel Jeremiah asked NFL executives which QB -- Zach Mettenberger or Aaron Murray -- has more pro potential. **More ...**
7. Zach Mettenberger, LSU
(Last week's rank: 8)
The arrival of Cam Cameron has not only sparked the Tigers' offense, but it is making Mettenberger one of the hottest prospects in NFL circles. The senior standout has been superb directing Cameron's vertical-based passing game, showcasing his talents as an excellent deep-ball passer. Although Mettenberger still needs to show evaluators that he has the ability to carry an offense on the strength of his right arm, the Tigers' star quarterback is flying up the charts due to his vastly improved game.
8. Aaron Murray, Georgia
(Last week's rank: 7)
Say what you want about Murray's big-game track record, but there is no denying his standing as one of the top quarterbacks in SEC history. He will shatter virtually every passing record in the storied conference, while showcasing a polished game from the pocket. With another opportunity this week to display his game in a highly anticipated matchup with LSU, Murray could make another jump up the charts.
Check out Florida State's new quarterback, "Famous" Jameis Winston, as he emerges as one of college football's new stars.
9. Jameis Winston, Florida State
(Last week's rank: 9)
It's easy to fall in love with Winston's game after watching the redshirt freshman pick apart defenses with a surgeon's precision. Of course, skeptics would point to a lack of competition being a key factor in Winston's superb production (78.1 completion percentage, 718 pass yards, 8:1 touchdown-to-interception ratio), but the fact that the first-time starter is off to such a stellar start is certainly one of college football's biggest surprises.
10. Stephen Morris, Miami (Fla.)
(Last week's rank: 10)
Don't let Morris' pedestrian numbers fool you. The Hurricanes star is a stud at the position with the kind of arm talent that NFL scouts and coaches covet. While he is off to a bit of a slow start in 2013, I believe Morris has shown enough flashes in three games to merit his spot within the top 10.
11. Derek Carr, Fresno State
(Last week's rank: 14)
Keep an eye on Carr throughout the pre-draft process because there is a faction of NFL scouts smitten with his talent and potential. The Fresno State star can make every throw in the book and has dazzled evaluators with his gunslinger's mentality. While he must clean up his footwork in the pocket, the fact that he has posted a pair of 400-yard games and a 12:1 touchdown-to-interception ratio against quality competition suggests that he is a big-time player.
12. Keith Price, Washington
(Last week's rank: 15)
Price is one of the best-kept secrets in college football, with a game that is impressive in several aspects. He is a pinpoint passer with A-plus arm talent, yet his pocket-passing skills remain in question despite a 77 percent completion rate. Additionally, he has posted a pair of 300-yard games and sports an impressive 10.1 yards-per-attempt average. With few quarterbacks rivaling those numbers at the position, Price deserves a mention as one of the top quarterbacks in college football.
13. Kevin Hogan, Stanford
(Last week's rank: 13)
Hogan has yet to put up eye-popping numbers as the director of the Cardinal offense, but don't underestimate his value as a pivotal playmaker for the unit. Hogan is completing nearly 63 percent of his passes and owns an impressive 7:2 touchdown-to-interception ratio. Most importantly, he has guided the Cardinal to a 3-0 start by making enough big plays with his arm and feet to keep defenses out of whack.
14. Devin Gardner, Michigan
(Last week's rank: 11)
Gardner has become a bit of a turnover machine for the Wolverines of late, but he remains the team's top offensive playmaker. From delivering pinpoint throws to receivers on critical downs to moving the sticks with impromptu scrambles, Gardner does just enough to keep the Wolverines on the winning side of the ledger. Although head coach Brady Hoke certainly wants Gardner to do a better job with ball security and decision making, he also knows there is no way Michigan is undefeated without Gardner under center.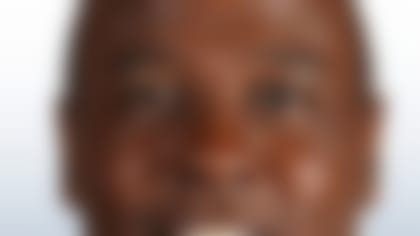 With coach Urban Meyer's guidance, Ohio State still can thrive using both Braxton Miller and Kenny Guiton at quarterback, Charles Davis says. **More ...**
15. Kenny Guiton, Ohio State
(Last week's rank: NR)
It's not often a backup quarterback capably replaces a legitimate Heisman Trophy candidate, but that is certainly the case with Guiton stepping in for Braxton Miller. The fifth-year senior has been spectacular since stepping into the lineup, with an astonishing 168.1 passer rating and a 13:2 touchdown-to-interception ratio. Most impressively, Guitton has given the Buckeyes' passing game a jolt that the offense desperately needed despite the presence of a Heisman Trophy candidate previously under center.
16. James Franklin, Missouri
(Last week's rank: NR)
After amassing more than 1,000 yards of total offense in three games, Franklin deserves a mention as an intriguing offensive-weapon candidate at the next level. If he can continue to master the nuances required to throw effectively from the pocket, Franklin could emerge as a dual-threat quarterback opponents fear at the next level.
Out of the list: Braxton Miller, Ohio State (last week's rank: 12); Bo Wallace, Ole Miss (last week's rank: 16).