It's summer time at the NFL.  During the next few weeks, we here at NFL.com  will unveil our Most Underrated and Overrated Players of All Time for all 32 teams and allow users to determine their choices as well.
Before we get into the overrated and underrated players, it should be important to note that Tom Flores is one of the most tragically underrated coaches in NFL history. In conversations I've had with Marcus Allen, we always talk about how Flores should be in the Pro Football Hall of Fame. He's the only eligible coach with two Super Bowl wins not in. Plus, he did it as a pioneer in his field as the first Latino quarterback in the NFL and Latino coach, too.
Also, let's just put it out there, Flores has more Super Bowl wins than John Madden. As beloved as Madden is around the world (and rightfully so), he failed many times in the 1970s. But Flores got two Super Bowl wins with a journeyman quarterback and an aging roster. At some point Flores has to be recognized, right? To me, Flores is the most egregious snub in the Pro Football Hall of Fame.
And don't give me the business about his Seattle tenure, either. That would be akin to keeping Casey Stengel out of the Hall of Fame because of his time with the expansion New York Mets. Further, let's not overlook the fact that Bill Parcells never won a (expletive) thing without Bill Belichick as his defensive coordinator. Just saying.
Have I filibustered long enough? Good. Let's get on to the list.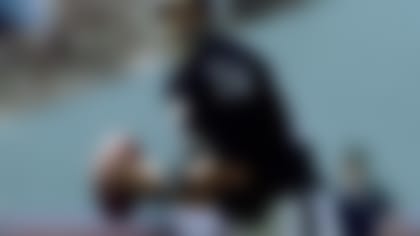 Jim Plunkett -- QB, 1978-1986
Plunkett is the only eligible quarterback with two Super Bowl rings as a starter not in the Pro Football Hall of Fame. And yeah, he did struggle early in his career. And his stats don't exactly jump off the page at you. But two Super Bowl wins (against heavily favored opponents) are two Super Bowl wins. He played a huge part in both. The Raiders beat the Patriots in the 1985 playoffs, too, if Plunkett doesn't get hurt early in the year.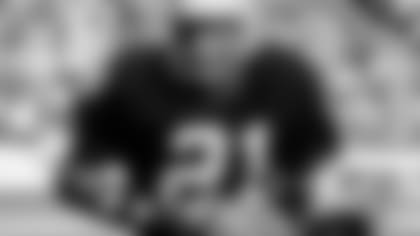 Cliff Branch -- WR, 1972-1985
The NFL was a different place in the 1970s. Bob Hayes was one of the first "speedsters" brought into NFL offenses, which seems strange today when you consider how much 40-yard dash times count. Branch was also one of these pioneers and easily one of the best. Branch was a prime-time player, as he exceled in the Super Bowl (three touchdowns in three wins) and on "Monday Night Football", where the Raiders dominated. Branch seemed to be at his best when it mattered most.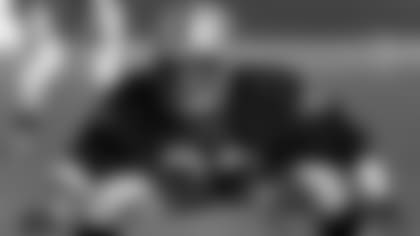 Lester Hayes -- DB, 1977-1986
There was no more dominant, shutdown cornerback in the NFL during the early 1980s than Hayes. People always recall the untucked shirt slathered in stickum, but don't let that undermine how great Hayes was. Hayes led the NFL with 13 interceptions in 1980 and that kicked off a string of five consecutive Pro Bowl appearances. He was also named the defensive player of the year in 1980. Let's put it this way, he was a dominant shutdown corner for two Super Bowl championship teams. Can somebody explain why he's not in the Hall of Fame?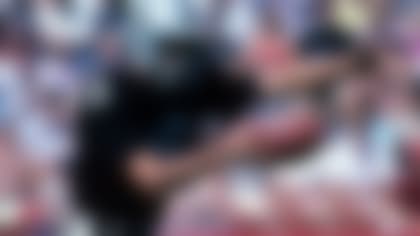 Ray Guy -- P, 1973-1986
When you discuss the greatest players at their position, you typically have a heavy debate about who the greatest quarterback, running back, and others are. However, there seems to be no dispute that Guy is the greatest punter in NFL history. They had to start keeping track of hang time and punts inside the 20-yard line because of him. It's often been said that Guy is the only pure punter in NFL history who could feel he actually won games for his team.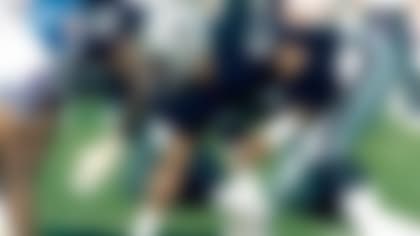 Greg Townsend -- DE, 1983-1993, 1997
Howie Long got the Hall of Fame nod, but Townsend was as much a dominant force on the defensive, too. In fact, Townsend is the Raiders' all-time sack leader. He was a key member of the Raiders' 1983 championship team as he recorded 10.5 sacks as a rookie. Townsend has too far been unrecognized for his contributions with the Los Angeles Raiders.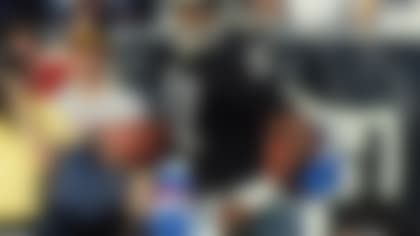 Tim Brown -- WR, 1988-2003
Brown was a good receiver. A very good receiver if you will. But please stop with this Brown-for-the-Hall of Fame nonsense. Did you ever once watch a game with Brown and think you watched one of the best receivers in the game? He was good, played for a long time and that was that. Let's leave the Hall of Fame to the truly elite players. You have a better argument for Branch, who helped revolutionize the game with his speed. Just please stop with the Brown stuff. Him, Art Monk, Andre Reed and the others put up great numbers for their time. But did you ever think any of them was on par with Jerry Rice? No, you didn't. So, please stop.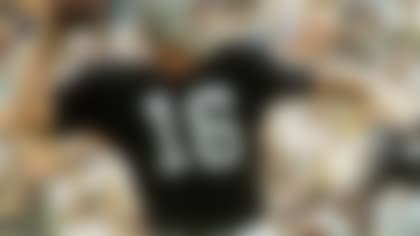 George Blanda -- WR, 1967-1975
Wait, can I list Tim Brown again? No? Fine. Here's another guy who hung around for a long time and is far more lauded than he probably deserves to be. Although, I guess it's fair to point out as a young man who is no longer in his 20s, it's a pretty remarkable feat that Blanda was able to play as long as he did even if he was just a kicker. Still.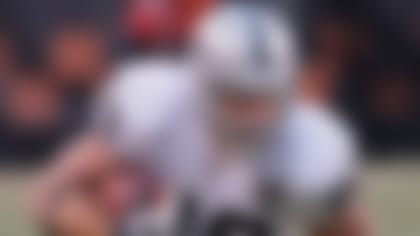 Zach Miller -- TE, 2007-10
Be honest, there were some Raiders fans who felt the team had stumbled on the next Dave Casper (all right, Todd Christensen -- underrated, too) when Miller was putting up some productive numbers for the Raiders a few years ago. Then his time in Seattle happened. Seriously, from Flores to Miller, maybe you shouldn't go from the Raiders to the Seahawks. Oh man, Jerry Rice was brutal in Seattle, too, after his Raiders stint. Seriously guys, don't do this.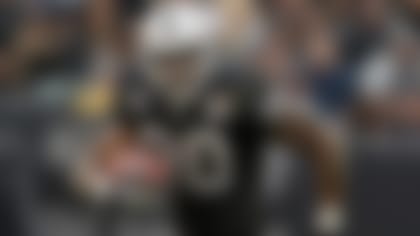 Darren McFadden -- RB, 2008-12
McFadden has finally started to tumble in the annual "NFL's Top 100" countdown (he didn't even appear in this year's list). McFadden has long been a guy high on talent, but just can't stay on the field long enough to take advantage of it. He's going to end up as easily one of the most disappointing Raiders of all time.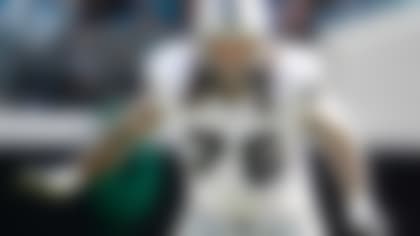 Robert Gallery -- OT, 2004-10
Yes, this will seem strange to include Gallery on this list, but hear me out. Many Raiders fans will concede Gallery might not have been the best choice in 2004, but they claim he did turn out to be a productive guard for a number of years. Uh, no. Don't try to sell me that story, Raiders fans. It's not happening. Look at the Hall of Famers you passed on. Even if you were convinced you didn't need one of the high-profile quarterbacks in the 2004 NFL Draft (hey, you did have Kerry Collins), you passed on Larry Fitzgerald, too. Seriously, a quick aside here: Doesn't Ben Roethlisberger look like he was born to be a Raider?