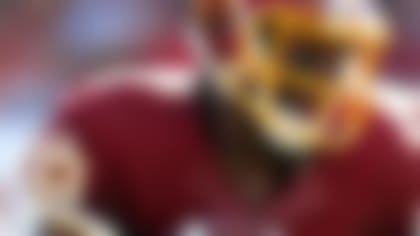 Sundberg was to become a restricted free-agent on Tuesday. Nose tackle Chris Baker and wide receiver Brandon Banks are the Redskins' two remaining unsigned restricted free-agents.
On Saturday, the cash-strapped Redskins agreed to deals to bring back four players, the first in an expected flurry of comings and goings as the team scrambles to get under the salary cap because of a league-imposed penalty.
The Associated Press contributed to this report.