The next step now is up to Miale.
Miale is to write the NFLPA a letter responding to the allegations, and depending on the facts, the matter then could be referred to the Committee on Agent Regulation and Discipline, which regulates agents for the union. A hearing is possible.
Instant Debate: Summer headliners?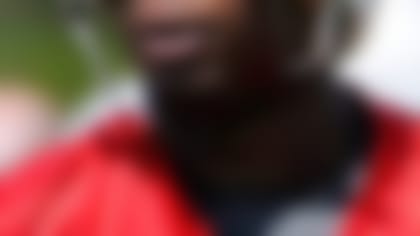 Geno Smith, rookie starter? Exactly 100 days from kickoff, our experts predict bold moves that'll occur before play begins. **More ...**
The recently instituted "runner rule" prohibits agents from having colleagues or friends who aren't NFLPA-certified agents present for recruiting meetings.
The real smoking gun might be a picture that Smith posted of Jay-Z and himself on Instagram during the quarterback's recent re-recruitment process, which kicked off after Smith fired agent Jeff Nalley.
Smith is Miale's third client, per NFLPA records, following linebacker Brandon Hicks, who spent time in the Buffalo Bills' and Pittsburgh Steelers' training camps the last two summers, and arena league kicker Carlos Martinez.
The NFLPA previously sent a letter of inquiry to CAA mega-agent Tom Condon after Condon signed New York Giants wide receiver Victor Cruz, who is using Roc Nation for his marketing. Roc Nation has established a partnership with CAA in sports other than football, where the runner rule makes such an arrangement problematic. The union cleared Condon of wrongdoing.