Did you miss Tuesday's edition of "NFL Total Access" on NFL Network? Catch up with this recap:
Super Sunday in San Francisco
San Francisco won the Super Bowl L bid and will host the game at the 49ers' new home -- Levi's Stadium -- in 2016. Albert Breer says it will be "the greenest Super Bowl of all time": The stadium will be completely solar-powered on 49ers game days. Super Bowl LI will take place at Houston's Reliant Stadium in 2017, while Miami lost out on both bids.
Watch: Dalton on NFL Network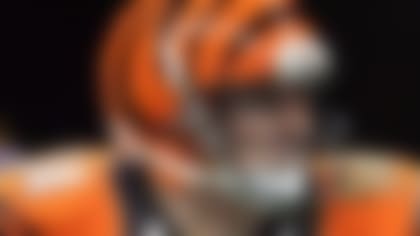 Which is a bigger cause for concern in Green Bay: The run game or the defense? Heath Evans says it's the rushing attack. He says without the threat of a rushing attack, opposing defenses can sit on the pass and tee off on Aaron Rodgers -- who was sacked 51 times in 2012, the most in the NFL. Darren Sharper says the defense is a bigger cause for concern. They are forcing fewer turnovers than they did during their Super Bowl run -- and must cope with the losses of Charles Woodson and Nick Collins in the secondary.
Teo shielded from the media
The San Diego Chargers are silencing Manti Te'o, and Sharper believes it's a bad move because it'll create more pressure and questions down the road. Sharper says now would be the best time to answer questions because there isn't much on Te'o's plate during organized team activities and he's still fresh mentally and physically. It also creates questions for his teammates.
Are Patriots demanding too much of Tom Brady?
The Cincinnati Bengals signal-caller cracked Gregg Rosenthal's "Top 10 quarterbacks 25 or under" list at No. 9, but can Andy Dalton take the next step? Evans believes Bengals offensive coordinator Jay Gruden must assemble packages that give Dalton more options and the ability to take control of the offense. Sharper believes it's too much to ask a third-year QB to make those kind of checks at the line and that Dalton will be fine leaning on the weapons that have been assembled around him, including top receiver A.J. Green.
Revis Island on track for Week 1
Tampa Bay Buccaneers coach Greg Schiano says Darrelle Revis, playing at less than 100 percent, is still better than most corners in the NFL. Schiano says the Bucs are planning on Revis being the same man-to-man guy he was before. Even if Revis doesn't play in the preseason, the Bucs are prepared to play him in Week 1 if he's ready -- which general manager Mark Dominik says is the expectation.
Be sure to tune into "NFL Total Access" on Monday through Friday at 7 p.m. ET on NFL Network.