Did you miss Friday's edition of "NFL Total Access" on NFL Network? Catch up with this recap:
Casserly's top 10 mock draft
Charley Casserly said Tennessee's Cordarrelle Patterson's stock is falling. The more Casserly says he talks to teams the more they seem reluctant to draft him at next week's 2013 NFL Draft. Patterson has only one year of FBS play and there are questions about his ability to grasp a pro system. Despite the story surrounding a trashed hotel room at the 2013 NFL Scouting Combine, Casserly said the stock of Clemson's DeAndre Hopkins is rising because of his size and hands.
Poised for a magical run?
Darren Sharper picked the San Francisco 49ers as a team set for a magical run this season, assuming they can get through their first five games.
Instant Debate: A magical run in '13?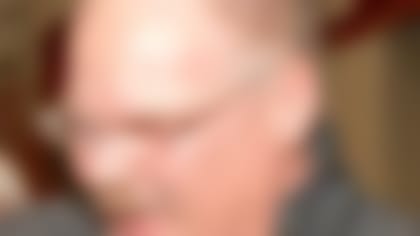 Which team has the best shot at a magical run in 2013? Our analysts debate the topic and Andy Reid's Chiefs are a factor. More ...
The 49ers' schedule evens out a lot. They also have a bye in the middle of their schedule, which helps. The travel could be rough, but in their last eight games, they face just three playoff teams, which is not an insurmountable task for the NFC champs.
O'Hara said he did not think the New York Jets will make the playoffs, but if they can find a quarterback, after the bye week, they could try to make a run with seven games with only one against a playoff team. Sharper said the Kansas City Chiefs will make the playoffs. A good point is that the Chiefs will play three NFC East teams from Weeks 2-4, the division new Chiefs coach Andy Reid is most familiar with.
Breaking down 'TNF' games
Sharper, O'Hara and Campbell chose their most anticipated matchups.
Sharper said he's looking forward to his former team the New Orleans Saints visiting the Atlanta Falcons, since it probably will decide who is in the driver's seat for the NFC South crown. It'll be the second time they meet, but this time it will feature the return of Saints coach Sean Payton to Atlanta as well as Steven Jackson bringing much-needed physicality to a high-flying Falcons offense.
Harrison: Prime-time primer
The NFL's spotlight games occur on Thursday, Sunday and Monday nights. Elliot Harrison examines 2013's prime-time slate. More ...
O'Hara said the St. Louis Rams hosting the San Francisco 49ers could be an early unexpected test for the 49ers and a chance for the Rams to prove themselves, given most don't remember the 49ers went 0-1-1 vs. St. Louis. In fact, the Rams went 4-1-1 in the division, the best record in the NFC West.
Be sure to tune into "NFL Total Access" every Monday through Friday at 7 p.m. ET on NFL Network.