Did you miss Wednesday's edition of "NFL Total Access" on NFL Network? Catch up with this recap:
Charley Casserly on Tyrann Mathieu contract
Charley Casserly says any deal the Arizona Cardinals extend to third-round pick Tyrann Mathieu needs a clause that stipulates the contract is contingent on Mathieu abiding by the NFL's Substance Abuse Policy. Casserly says this safeguard is possible under the new collective bargaining agreement, but the Cardinals will run the risk of Mathieu sitting out for the season.
O'Hara, McNabb discuss the NFC East?
Donovan McNabb thinks the Eagles have the potential to shock the division with coach Chip Kelly's offense. If the Eagles can stay healthy on offense, they have the potential to be explosive, he said. He also thinks the change to a 3-4 defense will benefit the Eagles against the Redskins' rush attack.
Steelers 2013 schedule predictions
Charley Casserly on the Steelers' offseason
Daniel Jeremiah's NFC East Draft Grades
Cowboys: B+
Daniel Jeremiah thinks the Cowboys reached in the first round when they selected Travis Frederick 31st overall, but he likes their decision to draft cornerback B.W. Webb and tight end Gavin Escobar. He thinks they got quality players and improved at multiple positions.
Eagles: A-
Jeremiah loves tight end Zach Ertz and offensive tackle Lane Johnson, and thinks both players will have an instant impact on offense.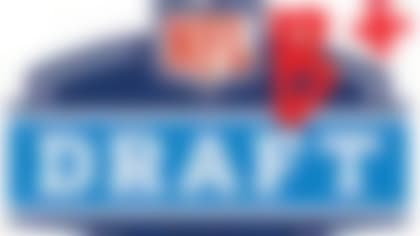 The draft is finally behind us. How did everybody do? Bucky Brooks breaks out the red pen and grades all 32 teams by division. More ...
Redskins: B
Jeremiah thinks Robert Griffin III remains the highlight of the Redskins' 2013 draft because they chose to trade their first-round pick last year to move up and select the dynamic quarterback. Still, Jeremiah thinks cornerback David Amerson will be a solid addition to Washington's defense.
Which QBs will fall out of the Top 100?
Donovan McNabb thinks Michael Vick, Matt Schaub and Tony Romo will no longer be one of top 100 players in the NFL in 2013. Regardless of Romo's numbers, McNabb doesn't think the Cowboys signal-caller deserves to be on the list. O'Hara thinks Philip Rivers will not make the list because he performed poorly in the fourth quarter last season. He also agreed with McNabb that Vick will be off the list.
Be sure to tune into "NFL Total Access" Monday through Thursday at 7 p.m. ET on NFL Network.