If the concept of cap jail in the NFL is real, the prison is not very full and parole isn't hard to come by.
After a three-year period in which the salary cap was relatively stagnant, 2014 had promised to be the crossroads offseason, with cash-strapped teams purging themselves of the veteran talent that had saddled decision makers with difficult numbers to swallow.
That did happen, but to a degree much smaller than many would've imagined.
There most certainly wasn't a counterpart club to last year's Oakland Raiders, who tore the Band-Aid off painfully fast and, as a result, played in 2013 with dead-money charges that left general manager Reggie McKenzie and coach Dennis Allen with just $75 million in cap room to spend on players who were actually on the team.
That the cap has begun to truly rise -- something it should continue to do incrementally through the end of the current collective bargaining agreement in 2021 -- did help this time around. Even with that boost, there were absolutely teams that were affected in certain ways.
"Cap jail doesn't exist if the cap goes up from here on out, but it does mean you won't be active in free agency and it can limit what you can do," said one NFC executive. "I think it's pretty hard to get into cap jail now. But wait until the rookies from the new CBA start to get paid, and the QBs get paid. It won't take teams out of the market completely, but (it) will limit some of the other signings."
That, of course, is correct. We're in a transitional period. The players in the first wave of new-CBA rookie deals haven't received their second contracts yet, and big, old-style rookie pacts (like those given to Sam Bradford and Ndamukong Suh) are still on some teams' books.
Still, this year, in many ways, provided insight as to how clubs are evolving when it comes to team building.
Seven organizations -- Dallas, Pittsburgh, New Orleans, Kansas City, St. Louis, San Diego and Houston -- had less than $5 million in cap room the day before the start of the new league year last month, and four had less than $3 million. Today, six of the seven (Pittsburgh is the exception) are above that $3 million threshold, with just a few prime-timers having been thrown overboard. And those guys -- players like DeMarcus Ware and LaMarr Woodley -- were coming off down years.
The remaining four squads did little, showing that teams can be healthy and tight to the cap simultaneously.
Here are a number of other things that veteran observers of the scene have taken from the new cap environment:
» Inexpensive rookies require planning. Last year, the Seahawks brought in Percy Harvin, Cliff Avril and Michael Bennett. The 49ers, meanwhile, acquired Anquan Boldin. The Colts made a number of strong middle-class signings, and the Dolphins splurged on Mike Wallace (among others). The common thread? All of those teams are in a window in which they have young quarterbacks on relatively short money. And most have planned to have financial flexibility when the bill comes due on their signal-callers.
» There have been more pay-as-you-go deals. The contract Alex Mack signed over the weekend -- which was drawn up by the Jaguars and executed by the Browns, as Cleveland matched on its tagged center -- was 100 percent base salary. Those types of deals, which have been more common of late, are a departure from the past, when huge signing bonuses had cap numbers rising over the course of contracts and often led to major dead-money charges when a player was cut. The tactic requires teams to swallow hard early in the deal, but it pays off later.
» Teams have been quicker to pull the plug on aging players. The Saints are a good example of a team that made tough decisions about players who, though they could still help, are on the back nine of their respective careers. New Orleans essentially cut bait on some vets under the principle that it's better to do so a year too early than a year too late. The Saints still could bring back Jabari Greer, whom they cut in February. And by trading away Darren Sproles, who'd slipped just a little, they made room for free-agent signee Jairus Byrd, a player they see as unique. Fact is, across the league, the realities facing teams with aging vets are only becoming harsher.
» Middle-class players are being squeezed. Contrary to popular belief, this wasn't simply a result of the flat cap. It also happened because of rising minimums -- which benefit the largest number of players -- and the explosion of quarterback salaries. This is why the league is getting younger overall, and it's why teams with star quarterbacks and lots of vets (New Orleans, Dallas, Pittsburgh) have consistently had to wade through cap problems. The cap's rise will alleviate some of the squeeze, but the value of inexpensive labor -- which can provide teams with the flexibility to pay quarterbacks and core vets -- has never been greater.
» The draft is even more important now. Carolina wasn't on the list of seven teams with less than $5 million in cap space, but the Panthers' problems have been well-publicized, and one reason is the large number of middle-class vets they were paying. Carolina GM Dave Gettleman is in the process of fixing that. The real solution? Hoarding draft picks and hitting on them. The Saints and Cowboys were low on picks the past few years, which made it harder for them to turn over positions occupied by veterans. High picks are always important. Volume is even more so now. That's where you find the inexpensive labor referenced above.
After two decades with the salary cap, NFL teams have continued to evolve and learn the best ways to handle it. And as they evolve, the approach taken by players does, too.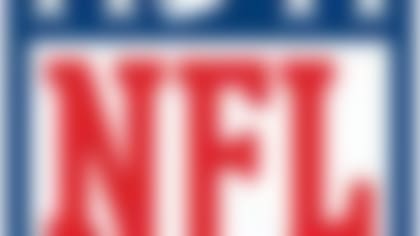 Follow all the developments on the NFL's open market with our up-to-the-minute tracking of 2014's free agents. More...
In the end, expenditures remain fairly steady, in terms of dollar amounts. Exactly how that money is shelled out, though, constantly changes.