Big decisions are in the works as the NFL Spring Meeting kicks off today in Boston. Stay tuned to NFL Network and NFL.com throughout the week for all the latest NFL news as the league prepares to decide the hosts of Super Bowl L and Super Bowl LI, along with potentially major changes to the Pro Bowl. Here's what else is on tap for Monday:
» Get a head start on Monday's football talk with 'NFL AM' at 6 a.m. ET on NFL Network. Today we'll have live reports from Boston, where NFL owners have gathered for the Spring Meeting, and we'll talk with Karina Smirnoff about dancing for all the marbles tonight with partner Jacoby Jones of the Baltimore Ravens on "Dancing With The Stars."
» Jeff Darlington will have an in-depth preview of Tuesday's announcement of the winning bid for Super Bowl L.
Debate: Pats due for a setback?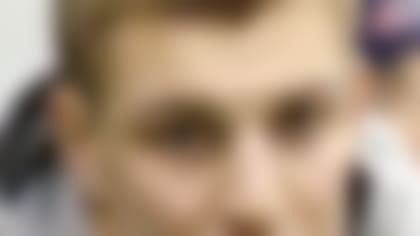 With Rob Gronkowski still not healthy, our analysts debate whether the Patriots are bound to take a step backward in 2013. More ...
» Catch the latest installment of Andrea Kremer's "Project Revis" series on "NFL Total Access" tonight at 7 p.m. ET on NFL Network.
» Relive one of the most memorable contests in NFL history when NFL Network airs a replay of the 1981 NFC Championship Game between the San Francisco 49ers and the Dallas Cowboys on "NFL's Greatest Games" at 8 p.m. ET. Cowboys fans not happy about that can stick around until 10 p.m. ET and check out a replay of "Hard Knocks: Dallas Cowboys Episode 1" from the 2008 season.