The preseason is over. Now comes the hard part for the coaches, as teams must trim their rosters to 53 by the end of Friday. Stay tuned to NFL Network and NFL.com for all the latest as final rosters take shape.
Here's what else is on tap Friday:
Darlington: Don't believe the QB hype
With so many young quarterbacks taking over, is this the start of a golden era? Not so fast, writes Jeff Darlington. **More ...**
» Tune in to "NFL AM" (from 6 to 10 a.m. ET) for highlights from Thursday's busy finale to the 2012 preseason, and all the latest chatter from around the league.
» Injuries are a fact of life in the NFL, and Daniel Jeremiah breaks down who's best-prepared to deal with them as he reveals the five deepest teams in the league.
» Our analysts' 2012 predictions continue, with picks for the four title-game participants, the two Super Bowl XLVII participants and the eventual champion.
Instant Debate: The next big thing?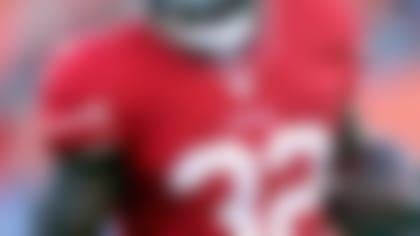 Which player is poised for a breakout season? Our analysts provide candidates, including 49ers RB Kendall Hunter. **More ...**
» With the college season now under way, Chad Reuter looks ahead at this weekend's slate of games, and our experts debate which NFL team will wind up with next year's No. 1 draft pick.
» There's not much time left to get a fantasy team up and running before the start of the season. Hit Fantasy Football 101 to get up to speed and sign up for an NFL.com fantasy team here.