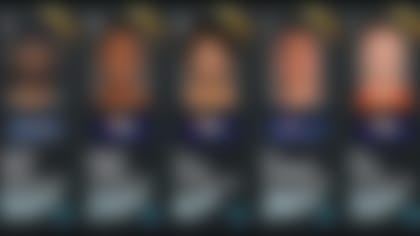 Michael Fabiano: If you saw my lineup last week, well, it's exactly the same one I'll submit for the Divisional Round. I started a lot of Denver Broncos, including Peyton Manning, Demaryius Thomas, Eric Decker, Matt Prater and their defense, simply because I think they're going to the Super Bowl. I am also now eligible to receive double points from them in this round. I started Rob Gronkowski at tight end, so I can now get double points from him against the Baltimore Ravens. The two players I started who actually did play last weekend, Arian Foster and Marshawn Lynch, will remain in my lineup so I can get that double-point reward as well.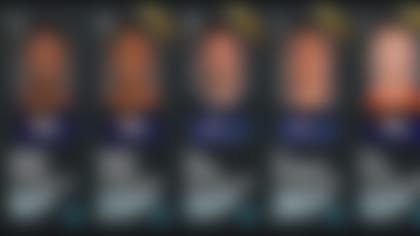 Marcas Grant: I said last week that I like the Seahawks as a dark horse to make the Super Bowl. I was rewarded last week with strong games from Russell Wilson and Marshawn Lynch and now I'll get double points for this week's game -- as well as from the rest of my roster, which was in place for Wild Card Weekend. The only change is Knowshon Moreno in place of Adrian Peterson (who I expected to lose after the first week). But since I think the Broncos will be Seattle's opponent in the Super Bowl, I'm feeling pretty good about my chances.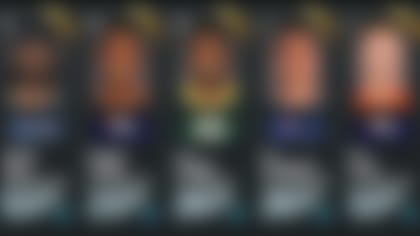 Elliot Harrison: If you've been following our Playoff Challenge lineups, you might've noticed something with mine. It hasn't changed. Like...at all. I went with a slew of Broncos despite the fact they have a bye because I felt they had the best shot at making the Super Bowl. Therefore, despite not getting points in the Wild Card Round from Peyton Manning, Knowshon Moreno, Demaryius Thomas, the Broncos defense and Matt Prater, I'm banking on them not only getting double points this weekend, but triple and quadruple multiples as the postseason moves forward. Playing Greg Jennings over Eric Decker remains my most controversial choice, but I'm riding it. He had a modest game last week, so if he stays even with Decker and the Packers advance, we're all good. Meanwhile, Marshawn Lynch advanced per my expectation and he should again this week since I like the Seahawks in Atlanta Sunday. Rob Gronkowski was my selection at tight end because he's better than everyone else and I don't enjoy Jermichael Finley's penchant for dropping a deuce in fantasy...as in, just two points.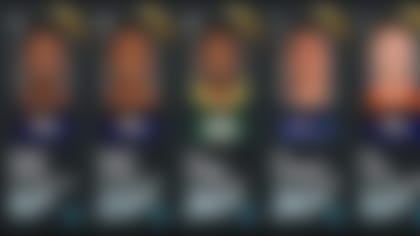 Adam Rank: I had just two players going in the first round with Marshawn Lynch (thank you for the 17 points) and Greg Jennings (thanks for nearly nothing). Now the majority of my remaining team will get double the points led by Peyton Manning and a host of Broncos. I have Knowshon Moreno in my lineup right now, and I'm a touch worried about Willis McGahee's return, so I was tempted to switch in another running back, but I'm going to ride it out with him. Even if McGahee returns, I see Moreno still getting enough work (especially with double, triple and quadruple points looming) to make him worth it.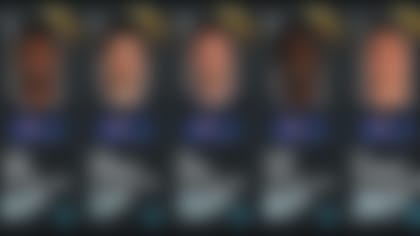 Jason Smith: I admit, it's tough watching players put up big numbers in Week 1 of the Playoff Challenge when your entire team is sitting, but remember, it's a marathon. And this is why the best philosophy is to go all in on one team and load up your roster with as many stars as you can. This week my entire squad will get double points for whatever they put up this week (since I selected all Patriots). Other than rooting for the Patriots to advance, I'm also hoping all the teams who won a week ago lose as soon as possible, because that's the only way I'm going to be beaten (provided New England makes it to the Super Bowl). Seattle is the team that worries me the most, as they have an advantageous matchup this week and I know there are plenty of people who selected their stars because they felt they'll be the surprise wild-card team that makes it to New Orleans. But really, as long as they lose before the Super Bowl, I'm OK.