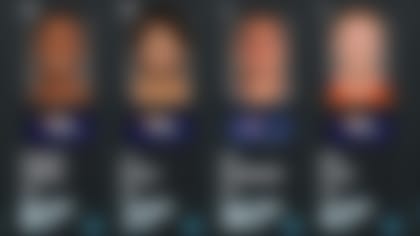 Michael Fabiano: If you look at my starting lineup, it's pretty obvious that I see the Denver Broncos reaching the Super Bowl. As a result, I'll take no points in the wild card round from Manning, Thomas, Decker, Prater and the Broncos defense in order to get double points in the divisional round. Regardless of the winner of this week's game between the Indianapolis Colts and Baltimore Ravens, I don't see either team winning in the Mile High City. The non-Broncos I picked are Arian Foster, who I think will play in two games; Marshawn Lynch, who could end up playing in two or three games if Seattle is the sleeper team most expect it to be in the NFC; and Rob Gronkowski, who can score more fantasy points in two games (with doubled and tripled points) than most tight ends can in three or four.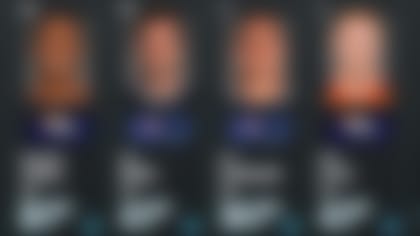 Marcas Grant: I like the Seahawks as a sleeper in the NFC, which is why I have three of them in my lineup. I'm rolling the dice with Russell Wilson, expecting him to play big against a Redskins defense that struggled to handle QBs in 2012 -- all while hoping he's not going to be the most popular pick. After all, successfully thinking outside the box is a key to winning in the Playoff Challenge. On the other side, I'm hedging my bets that the Patriots and Broncos will meet in the AFC title game, after which I'll have to replace someone in the lineup. The one outlier? It's Adrian Peterson because ... well, I hope I don't really need to explain why I did that.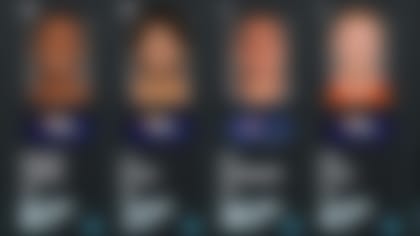 Elliot Harrison: I feel the Super Bowl we see in a few weeks will be a rematch of the first one current Broncos president John Elway won as a player, Super Bowl XXXII. Yep, the Broncos and Packers are my front runners, and based on that, I picked a lineup full of ... well, Broncos. I took Peyton Manning, Demaryius Thomas and Eric Decker because the Packers might have to go through both the 49ers AND Seahawks to get to the big dance. Those are two of the premium secondaries in the league. Decker versus Greg Jennings is by far the toughest call. I took Marshawn Lynch because I don't love Green Bay's lead option at tailback, Ryan Grant. At tight end, Rob Gronkowski is the only choice. The Falcons could be eliminated in the divisional round, and the third best tight end is probably Owen Daniels. Uhh, have you seen the way the Texans have played lately?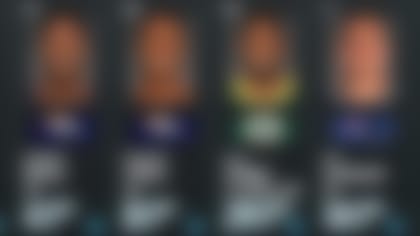 Adam Rank: Well, my philosophy is that you want to pick players from two teams you think will make it to the Super Bowl. Remember, it doesn't matter if your team wins or loses, it's fantasy. So I picked the best fantasy players from the Broncos and Seahawks, though I made two exceptions. The first is Greg Jennings because he torches the Vikings every year. So I should get at least two games out of him, hope for four. And if I have to adjust to the Packers because of a Seahawks upset, then I will have at least one guy getting quadruple points. The other is Rob Gronkowski because the tight ends are lousy and I get double the points from him starting the next round. It's the smartest play.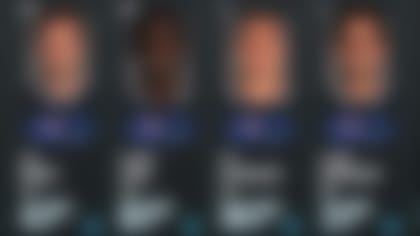 Jason Smith: You can't win the Playoff Challenge by mixing and matching players. This is why I keep coming back to New England. The Patriots finally have a running game that can help them control contests and not have to rely on outscoring their opposition every time. They're still explosive, but don't have the pressure of recent years of succeeding one-dimensionally. (And I think they beat Denver to get to the Super Bowl.) I went with Danny Woodhead as my second RB over Shane Vereen or Brandon Bolden because Woodhead's role has been expanding in recent weeks and he always seems to be involved heavily in the game plan during the playoffs. Rob Gronkowski looks healthy after his layoff, so I have no concerns about him. I expect New England to score a ton of points, and I'll get all of them every week -- barring Aaron Hernandez scoring four TDs a game.