Don't miss tonight's unveiling of the next 10 names on "The Top 100 Players of 2013." The first two of seven rookies on the list and two former No. 1 overall draft picks are included as players No. 80-71 are revealed at 8 p.m. ET on NFL Network, followed by the one-hour reaction show at 9 p.m.
Here's what else is on tap for Thursday:
Debate: Best and worst backup QBs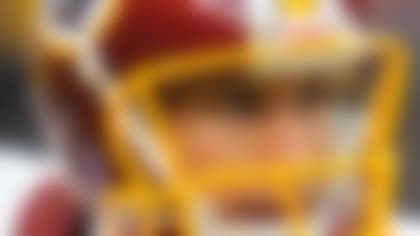 » Get a head start on the day's football talk with "NFL AM" at 6 a.m. ET on NFL Network. Today we'll hear from the retiring Ronde Barber, and San Francisco 49ers owner Jed York talks about the team's new stadium naming rights agreement and Santa Clara's hopes to host Super Bowl L.
» NFL Commissioner Roger Goodell joins us in studio on today's "NFL Total Access" at 7 p.m. ET. Plus, free-agent defensive back Charles Woodson pays a visit to talk about his search for a team in 2013.
» Adam Schein presents nine players who will make The Leap in 2013 in The Schein Nine.
» Elliot Harrison's series on the top 20 games of 2012 continues with No. 17.