The NFL Competition Committee has discussed experimenting this preseason with a longer -- much longer -- extra-point try. According to one member, the committee's meetings this weekend included preliminary talks about placing the ball at the 25-yard line for the extra-point kick -- which would make it a 43-yard attempt -- rather than the 2-yard line, where it is currently placed.
Last season, kickers missed just five of 1,267 extra-point attempts, a conversion rate of 99.6 percent -- so good that Commissioner Roger Goodell recently suggested the demise of the extra point could be imminent, because it is almost automatic, and thus not exciting enough. A longer extra-point try certainly would make things more interesting and require significantly more strategizing. The conversion rate of field goals between 40 and 49 yards last season was 83 percent. The last time the extra-point conversation rate regularly fell below 90 percent was in the 1930s and early 1940s. That surely would give coaches something to ponder when weighing whether to kick for one point or try for two, with the success rate for two-point conversion attempts typically around 50 percent.
"There is no consensus yet," said the committee member. "We could experiment in preseason, but we are not there yet."
No matter. It seems likely that the extra point as it is currently tallied eventually will be the latest victim of the kickers' own success. It will follow in the footsteps of sudden-death overtime, which was altered first for the 2010 playoffs and then for the regular season in 2012 after years of deliberation, sparked in large part by the kickers' increasing accuracy. Owners feared a Super Bowl might someday be decided by an overtime coin flip, with one team booting the winning field goal while the opposing squad never had a chance to touch the ball.
The NFL, of course, usually moves deliberately before enacting significant rules changes. In the meantime, kickers -- through a combination of specialization, better field conditions, the now-omnipresent kicking gurus and camps and rules changes -- are only getting better. Kickers made a higher percentage of field-goal (86.5 percent) and extra-point attempts (99.6 percent) last season than they ever had before. Perhaps even more striking is how many long field-goal attempts are being made. In 2013, 67.13 percent of all field-goal attempts of at least 50 yards were good. While the numbers fluctuate from year to year, that is a sharp rise even from 2012, when just 60.92 from long distance were good, and it is dramatically up from just 10 years ago, when kickers made just 48.38 percent from 50 yards or more.
To make the sea change clear, compare those figures to the career numbers of Jan Stenerud, who remains the only player enshrined in the Hall of Fame solely for his placekicking abilities. Stenerud converted 96.5 percent of his extra-point attempts, but made just 66.8 percent of his field-goal tries. In his 19 seasons, he made just 17 of 64 attempts from 50 yards or more, a 26.56 percent success rate. Each of the top 10 kickers by percentage in 2013 was successful on more than 90 percent of their field-goal attempts.
"If you're not a 90 percent field goal kicker under these circumstances, I'm not sure I want you," said Mike Westhoff, who recently retired after a long career as the special teams coach for the Miami Dolphins and New York Jets.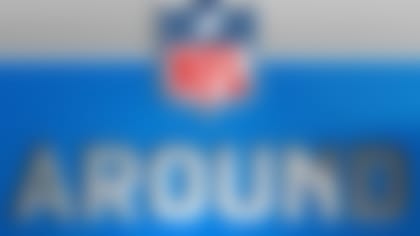 These circumstances, it turns out, were largely fostered by the NFL to begin with. Improved artificial turfs have given kickers more reliable footing than they had with the old Astroturf. Stadium design has successfully cut down on unpredictable winds -- Westhoff points to the difference between the swirling gusts at the old Giants Stadium and the less treacherous winds at the new MetLife Stadium. And a rules change that prohibited defenses from putting a player head-up on the snapper and from using extra players to push -- designed to protect the snapper's health -- has in turn created another role for a specialist. In the past, the snapper had to be a bigger player -- Westhoff used Jets center Nick Mangold as an example -- because he had to handle the on-rushing defenders. Now the snapper can be a specialist, and that means more time for the entire kicking unit to practice together.
"In Miami, when I had to use big guys, I'd be holding my breath -- just get the snap back," Westhoff said. "Now they do hundreds of kicks. They'll work with buckets of water so they work with a wet football. It gets so tremendously efficient. In Miami, Dwight Stephenson would have to snap for field goals and Don Strock, he's out there holding. How much time do you think they spent? You get a couple of minutes and then they'd have to be in a meeting with (Dan) Marino. During a practice, they never spent a second."
The additional practice time together allows procedures to be taught. The holder has a particular stance and his back elbow must be positioned perfectly so that it guides him to put the ball down. The snapper -- who likely has attended special deep-snapping camps -- snaps so often that he almost always has the laces in the right spot; when they are not, he considers it a failure. Westhoff said the operation time has dropped from 1.33 seconds to 1.22, a critical improvement that can mean the difference between getting the kick up and away before a hand can reach up. Kicking units are able to practice nearly every scenario -- including whether they have enough time to line up to kick an extra point or field goal from a certain hard line or a certain hash mark with a certain number of seconds remaining.
"To design a field-goal block today, you have to drive an 18-wheeler through the play," Westhoff said.
Westhoff, who remains in regular contact with teams and league officials, is, perhaps surprisingly, a proponent of ways to make extra-point tries more difficult, including an idea to put a skinnier goal post inside the regular one that would be used only for extra points.
Even that, though, might not entirely thwart kickers. Chris Boswell, from Rice, is likely to be the first kicker taken in the draft this year. At 6-foot-2 and 185 pounds, Boswell is a half-foot taller than Garo Yepremian, the kicker who once exclaimed that he had kicked a touchdown. Boswell played soccer as a boy and, at the behest of his father (who wanted him to play every sport), he tried football.
Though he did not begin kicking until he was a freshman in high school, Boswell now runs and lifts weights four or five times per week, a fitness regimen that is more akin to those of his fellow football players than to those of the kickers of the past. He has developed a strong leg, making 13 field-goal attempts of at least 50 yards and three of at least 55 yards in college. He also had 54 touchbacks on 70 kickoffs. And now he is working with a kicking specialist who is helping him refine his technique by slowing down video of his kicking motion so that, frame-by-frame, they can analyze his movements. They spend four to six hours a day, twice a week, on nothing but kicking, a precursor of the intensive training he will receive once he gets to the NFL.
"That's probably the biggest reason the NFL is so good," Boswell said in an interview. "You go from college, where you're kind of on your own, to in the NFL, you have a specific coach that helps you with kicking. When you get to the NFL, you can only get better, and improve.
"And how seriously they take trying to make one third of the game harder is definitely a compliment."
If so, it's one the NFL might be ready to start giving kickers this summer.