The brand-new official permissible-tampering period has passed by with a whimper over the past few days, and with just another day left, plenty of folks around the NFL are now wondering what the point was in the first place.
"It's like speed dating," said one NFC personnel director. "You are allowed to talk to each other for five minutes but have to wait until the end of the evening to ask for a date." He then added that he thinks the league "was better off turning a blind eye toward tampering."
That, in effect, was how it worked under the 2006 collective bargaining agreement, when the salary cap was ballooning each year and a number of deep-pocketed owners had yet to learn their lessons about free-agent spending sprees.
This year's circumstances have been much different. Most football people believe that the NFL's apparent desire to turn everything into a televise-able event drove the decision to add the three-day window, as an attempt to manufacture buildup ahead of the day when players can actually sign.
What many (including me) thought would happen was a duplication of what transpired during the post-lockout summer of 2011, when players agreed to deals but had to wait until the new CBA was finalized to actually sign them. That is to say, deals would be struck in principle, leaked and sent through the news cycle. This is akin to what goes on in the NBA -- which has a similar week-long contact period before free agency starts -- every summer.
So this weekend, the info that was flowing came largely from agents -- who, like the teams, are caught in a "What do I do here?" situation. As such, it was heavy on individual agendas. The agents feel the pressure, too, having to deliver for clients in what's expected to be a depressed marketplace.
The new setup has helped, giving teams looking to shop at the top of the market an idea about where the spending ceiling is going to be over the next week. The secondary tiers of free agents -- those who will fill in behind the short list of big-time guys -- have presented more of a challenge, thanks to the uncertainty about prices. Some clubs are wary about overspending, and some agents are petrified that they'll undersell.
Schein: Free agency matchmaker Which team should nab Dashon Goldson? What's the best fit for Reggie Bush? Adam Schein matches players with teams. More ...
"Some of the market is getting set with some deals getting done, so you can (project) a comparable market," said an AFC personnel executive. "It's created more of a pinpoint -- 'This is what it will cost,' rather than, 'I generally think this player's market will be $5 million-$7 million.' You now sense and feel a little better what it'll take for X, Y or Z."
Many expect that the Day 1 free agency rush won't be what it used to be, thanks to a number of factors. These include (but are not limited to) salary-cap conditions, an influx of young general managers who are leery about signing guys who (by definition) aren't core players, and the shaky history of those who do spend high and early in free agency.
And that right there would be kind of funny, since it would suggest that tampering was, in fact, far more effective when it was against the rules.
Now, here are five quick-hitting items on Free Agency Eve...
1) The Mike Wallace example. Some wondered if the new CBA's elimination of the high tender -- set with first- and third-round picks as compensation -- would promote more movement among restricted free agents. And we had the ultimate test case last offseason in Mike Wallace, who was hit with a first-round tender by the Pittsburgh Steelers. He barely got a sniff, played the year out in average fashion, and now is the belle of this year's Unrestricted Free Agency Ball. The lesson: Teams hate parting with first-round picks, especially when a big new free-agent contract is added to the price. The last player to wriggle free from a first-round tender was Laveranues Coles, who left the New York Jets for the Washington Redskins 10 years ago. The most famous case was that of Curtis Martin, who left the New England Patriots for the Jets in 1998. So while the concept of the Giants losing receiver Victor Cruz on an offer sheet makes some logical sense, history -- and very recent history, in particular -- says it's not happening.
2) Perfect spot for Percy. It's hard to imagine Percy Harvin could have landed in a better spot than with the Seattle Seahawks. He's a different player, and exploiting his ability takes some ingenuity. Luckily for him, those are the types of guys Seahawks coach Pete Carroll and general manager John Schneider want up and down their roster. Carroll explained his philosophy to me like this back in December: "If you wanna point to the height of the corners or the quarterback, it goes to what we've looked for, and that really goes back to SC. We're looking for uniqueness in our players -- the quality that separates them." Russell Wilson, Bruce Irvin, Red Bryant, Chris Clemons, Marshawn Lynch, Richard Sherman and Brandon Browner are among those who'd fall into that category. Schneider has been fantastic all the way around in looking at players not in a vacuum but in the context of how Seattle would use them. That should tell you that the Seahawks probably have some pretty interesting things in mind for Harvin, who typifies the type of spread-offense athlete we're seeing more of these days -- the guy who can't be defined by a position.
3) Big money for wideouts? It'll be fascinating to see what Harvin and Wallace wind up reaping in their new contracts; the trickle-down effect could be huge for receivers looking to get paid in the future. As it stands now, Calvin Johnson is the highest-paid receiver in the league, earning $16.2 million per year from the Detroit Lions, and Larry Fitzgerald is second, earning $16.14 million per year from the Arizona Cardinals. Those two, respectively, rank fifth and sixth among all players in average salary per year. To find the next receiver, you have to go outside the top 25, down to Dwayne Bowe, who just got $11.2 million per year to re-sign with the Kansas City Chiefs. That's a drop-off of $5 million per year from Johnson to Bowe and $4.94 million from Fitzgerald to Bowe. Now, Fitzgerald and Johnson are both unique talents, and each had a boatload of leverage negotiating off old-system rookie deals as former second overall draft picks. Still, that difference is enormous, and it'll be interesting to see whether Harvin or Wallace can close the gap. On paper, Wallace should have a better shot, since he's a free agent and Harvin still has a year left on his current deal.
4) Looking for a free-agent steal? Offensive tackle and cornerback are two positions at which free-agent bargains can be had, though teams will have to play poker to get them. At tackle, Jermon Bushrod, Jake Long, Sebastian Vollmer and Andre Smith headline the market; there's a decent chance one slips through the cracks and becomes available for less than expected. The dynamic is similar at cornerback, with Sean Smith, Domonique Rodgers-Cromartie, Aqib Talib, Derek Cox and likely (at some point) Nnamdi Asomugha out there. As the agent of one put it, a game of "musical chairs" is about to start, and the guy left standing when the boom box is turned off a few days into free agency could wind up being a good buy for someone. These aren't the only positions at which the supply should outweigh demand. You can bet that, when the dust clears, more than a few guys will have to decide whether to a) take less than they wanted or b) sign a one-year deal somewhere and try to hit the market again in 2014.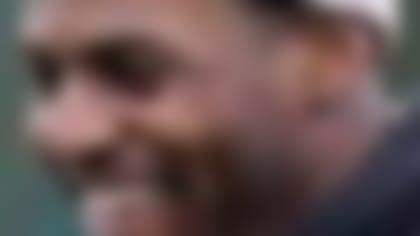 Where will Mike Wallace wind up? Follow him and all the other NFL players on the move in our free-agent tracker. More ...
5) The squeezing of the middle class. All of this is part of the middle-class crunch that, given the league's current economic climate, was inevitable. The going rate for superstars in general -- and quarterbacks specifically -- continues to rise, along with league minimums. One NFC personnel executive predicted that the next week or so is "gonna be especially rough on older guys," and he's right. The effort to build economically efficient rosters around huge deals with big-time players means clubs will be carrying more rookies and young vets, who come in at more affordable prices (from a cash standpoint) and percentages (from a cap standpoint). And when I really thought about where this is all going, it made me understand why maximum deals in the NBA exist, and why players sign off on them. It wouldn't be surprising if, sometime soon, someone pushes to try to help the rank and file.