Seattle Seahawks fullback Michael Robinson visits the "NFL AM" studio today to talk about his team's surprising acquisition of wide receiver Percy Harvin, and Vikings beat writer Dan Wiederer of the Star-Tribune has Minnesota's reaction to losing the controversial star. Tune to NFL Network at 6 a.m. ET.
Here's what else is on tap for Tuesday:
Debate: Who will win the offseason?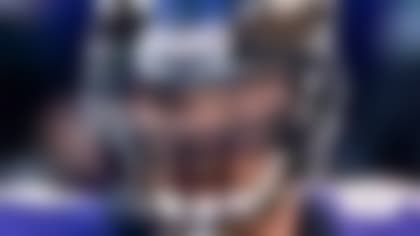 » The 2013 NFL year officially begins at 4 p.m. ET. Stay tuned to NFL Network all day long for the latest news and signings on "Free Agency Frenzy."
» Cornerback Richard Sherman joins "NFL Total Access" tonight at 7 p.m. ET as the Seattle Seahawks are featured on a timely edition of "State of the Franchise."
» NFL Evolution reports that Commissioner Roger Goodell hopes the league's new partnership with General Electric will help research for injuries in all sports.
» Elliot Harrison explores the smartest free-agent signings in NFL history.
Brooks: Wallace vs. Jennings