Get a head start on the weekend's football talk with "NFL AM" beginning at 6 a.m. ET on NFL Network. Today, SMU defensive end Margus Hunt talks about his standout performance at last weekend's NFL Scouting Combine, and Daniel Jeremiah joins us in studio to analyze the upcoming 2013 NFL Draft.
Debate: Top Matt Flynn suitor?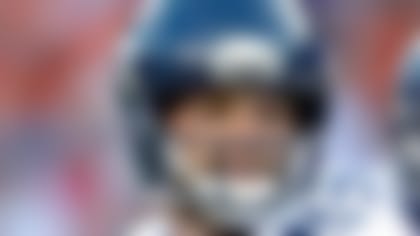 In a thin QB market, Matt 
Flynn is a tradable asset for Seattle. Where will the quarterback play in 2013? Let's debate! More ...
Here's what else is on tap for Friday:
» New York Jets cornerback Darrelle Revis is the subject of intense trade rumors, but where will the perennial Pro Bowl starter wind up? We'll ask our panel of experts in the latest Instant Debate.
Brandt: 10 guys boosted by pro day
Pro days are important part of draft process. Gil Brandt recalls 10 players who boosted their profile after good outings. More ...
» The clock is ticking before the beginning of free agency on March 12. Gregg Rosenthal runs down the 85 best players available on the market.