The Packers went into Orchard Park on Sunday and -- to the surprise of many, including yours truly -- had their five-game winning streak halted. The loss put the first true blemish to Aaron Rodgers' otherwise sterling MVP resume and removed Green Bay from favorite status for home-field advantage in the NFC.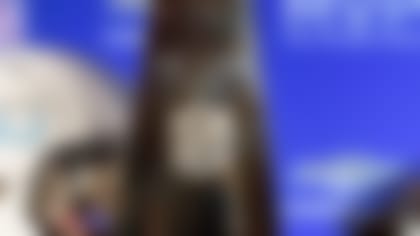 The NFL playoff picture is shaping up as teams head deeper into the 2014 season. Who looks promising? Who's on the edge? **Check it out**
Here's what else we learned about the NFC playoff race in Week 15:
The Lions entered this season riding a nine-game losing streak in December. They've bucked that trend with two wins this month and can claim the NFC North with a win over the dreadful Bears coupled with a Packers loss to the Buccaneers (yes, that second part is highly unlikely). One thing to watch out for: The Lions absolutely, positively cannot afford to slip up on Sunday. They have a road date at Lambeau to close the season.
I guess we should talk about the NFC South
The Saints moved to 6-8 and back into first place in the division with a win over the Bearson Monday night. New Orleans has been the NFC South favorite since Week 1, and they probably should still be seen that way now. A home win over the Falcons coupled with a Panthers loss to the Browns would give Sean Payton's team the division. But if the Falcons knock off the Saints at the Superdome -- not an impossible thought considering the Saints have lost four consecutive games there -- three teams could have a shot at the sullied crown in Week 17. This thing is far from over.
And now ... a moment of silence