Twenty-two NFL players scored more touchdowns than the entire Jets' receiving corps combined in 2013. Free-agent acquisition Eric Decker boasts more touchdowns (32) than any wide receiver save Calvin Johnson and Dez Bryant over the past three seasons. Decker's numbers will suffer as he transitions from Peyton Manning to Geno Smith, but he still fills a vacuum in the No. 1 receiver role.
Throw in tailback Chris Johnson, and the Jets' offense now has a pair of proven playmakers after taking the field without a single player capable of demanding double teams a season ago.
The problems in the secondary are exacerbated by a front seven that kills opposing rushing attacks but can't muster a pass rush. Ryan will have a challenge scheming to get pressure on quarterbacks if he can't rely on his cornerbacks to hang with wide receivers in man coverage. Quarterback has to be considered a concern after Smith finished his rookie season 34th in Total QBR. Improvement can be expected, but will he be looking over his shoulder at Michael Vick if an extended slump hits?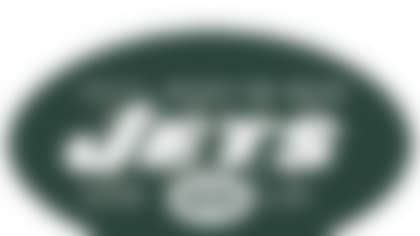 First the good news. First-round safety Calvin Pryor has lived up to his "Louisville Slugger" nickname, making plays all over the field and even rushing the passer in Cincinnati last week. The No. 18 overall pick ranks third on NFL Media analyst Daniel Jeremiah's list of Defensive Rookie of the Year candidates.
Now the bad news. Second-round tight end Jace Amaro's head has been spinning since offseason practices kicked off. He dropped passes throughout training camp and isn't close to being comfortable in Marty Mornhinweg's pro-style system. The Jets can't expect him to play a big role in the offense until later in the season.
What we'll be saying in February
Around The NFL's predicted finish: Third place in AFC East, No. 26 in Around The NFL's Power Index