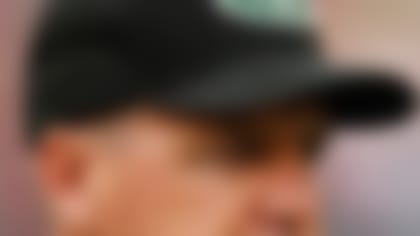 Rex Ryan and the Jets had high hopes for 2012. After a demoralizing loss to the 49ers on Sunday, is their season all but over?
Still, as disappointing as it has been to see his team struggle, Johnson says he's not about to compare the importance of the team's fortunes to what he believes is best for the nation.
Johnson plans to vote for Republican presidential candidate Mitt Romney, and says a Romney victory in November is more important than a winning season for the Jets.
Johnson, wearing a Jets green tie, told Bloomberg on Monday that "I think you always have to put country first," when asked what is more important to him. Johnson has publicly backed Romney, and said in the interview that it's "very, very important" for Americans and "our kids and grandkids to have Romney win the election."
The Associated Press contributed to this report.