It might seem simple enough to say that Darrelle Revis is the New York Jets' best player, they should want to keep him, and if they don't, there ought to be a long line of suitors waiting to trade for him.
And if you're a headline writer or tabloid columnist in New York City, it's very easy to look at that forest, ignore the patches of dead trees, and scream from the mountaintop how new general manager John Idzik should bring this whole affair to conclusion.
Debate: The race to Revis Island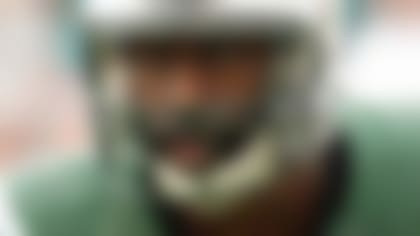 Darrelle Revis trade talk is all the rage right now. Which team should make a run at Revis and what price should it pay? Let's debate! More ...
Ready to ignore the noise?
If you are, here's the truth: The Revis situation is massively complicated and has provided the Jets' first-year front-office boss with a daunting initial challenge at the controls. Playing into all of this is the state of the club's roster, its salary structure, Revis' contract situation, his knee, and the value of the corner position in the NFL in 2013.
"The Jets brought this on themselves," one rival AFC personnel executive said. "Not being able to tag the player, the short-sighted contract a couple years ago -- they're here because of how they decided to do business."
In short, Idzik now has to clean up a mess he didn't create. Among the complications:
» Revis is going into the final year of his deal and can't be tagged next season. He's already staged two holdouts -- and threatened another -- and has always desired to be paid at the top of the market. So if the Jets (or a team trading for him) go into 2013 without a new deal in place, they risk losing him in 2014 for nothing more than a compensatory pick.
» Because of Revis' stature and the investment the Jets have made in developing and paying him, the club must get a suitable return for the cornerback. Trouble is, a team trading for Revis not only would need to amend his long-term situation financially or risk losing him, but also pour draft-pick resources into the equation. It's a lot to ask.
» Revis' ACL recovery colors all of this. Yes, scores of guys have returned to full strength from knee reconstructions, but corner is the position where this type of injury typically hits hardest. So there's a catch-22 here. If you're trading for him, you can take a leap of faith, sign him, and hope he becomes what he was. Or you go the short-term route, and risk throwing draft picks away for a player who's not at full strength in 2013, which would defeat the purpose of a one-year rental.
According to a source close to Revis, the corner's preference -- despite all that's happened in the last few weeks -- is to remain a Jet. In fact, Revis was under the impression when he signed his four-year, $46 million deal with the club back in 2010 that the contract would be reworked in 2012 to secure his future. The source said the Jets and Revis haven't had a real negotiating session since 2010.
Revis' vision has been to be the Derek Jeter of the Jets and, as such, he wants to help fix what's broken in Florham Park.
The problem is he's never shown a willingness to leave a penny on the table in that effort. And the current question being asked internally by the Jets (who declined comment for this story) isn't how good Revis is, it's philosophically how much money should be tied up in a player at his position. That's tough to measure, particularly given the need to make over the roster and financial structure of the team.
"I'm not gonna pay him, or any corner, what Nnamdi (Asomugha) was making in Oakland -- that's absurd," one NFC personnel director said, referencing the three-year deal that paid Asomugha $15 million per season. "I know it's a passing league, but the great teams -- New England, Green Bay -- they spread you out, find a mismatch, and bleed you to death. You can't tie up all that money in one guy when you need help all the way around.
"If I have Champ (Bailey) or Revis, I'll pay top dollar, but I won't do something ridiculous."
Indeed, there are 28 players going into 2013 on deals averaging $12 million or more, and only one is a defensive back -- Asomugha, who's making $12 million even, and is expected to be forced to either take a pay cut or lose his job in Philly.
Conversely, there's no question how good Revis was pre-injury. One NFC personnel executive said, "He was Superman. Fantastic, rare, takes players out of the game. Last time I did (his tape), it was 'Wow'." Another NFC personnel executive added, "He has the ability to change the outcome of every game by himself."
But because of all the existing conditions, six NFL decision-makers polled for this story said they'd do what the Jets seem poised to do: deal their superstar. The NFC personnel director quoted above said he'd set the floor at two second-round picks. The first NFC exec said he'd want at least a 1 and a 3, while the second NFC exec said at least a 1 and two 3s. Meanwhile, the AFC exec said a 1 and an attached pick conditional on Revis' 2013 performance would be his minimum.
Those who know Idzik say his nature is to be deliberate and measured. So if the Jets think they can do better in late April or even the summer, when another club's doctor can get a clearer picture of Revis' knee, then the GM won't be afraid to wait, no matter how hard outside forces are pressing.
The consensus among the group polled was that the Jets need to get multiple picks back. And that's underscoring another larger reason for trading him here, which is the need to rebuild the roster.
The second NFC exec said, "It's pathetic. One guy is not their answer. They need 10-15 guys, including a quarterback. It's hard to put a number on what they need, to be honest." The first NFC exec affirmed, "That's not a very good football team. What's too bad is [if you trade Revis], the sacrificial lamb is a damn good football coach. He's gonna lose his job over this, that's the shame of it. But based on where they are, and they look like a 3-13 or 5-11 club, it makes sense to get the picks and rebuild."
In essence, in doing what's right for the club long-term, the Jets would have to cash in their top resource. In doing so, they'd tacitly admit the mismanagement of their team following consecutive AFC title game appearances in 2009 and 2010.Worse, they'd be dealing Revis in what's a less-than-ideal market for a seller.
Add it up, and you have a situation that some have tried to make so black-and-white blanketed in shades of gray. And a difficult decision, one to trade away your best player and start over, that increasingly seems to be the only one for the Jets to make.