PHOENIX -- New York Jets coach Rex Ryan, in an exclusive interview with NFL Network at the NFL Annual Meeting, said he expects cornerback Darrelle Revis to remain with the team next season. Ryan also said there will be an open quarterback competition that would include Tim Tebow.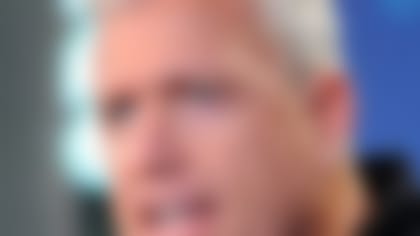 Rex Ryan and the Jets are set to enter the 2013 season with little to no expectations. How will they fare? Our analysts debate. **More ...**
However, Ryan added things might change with Revis and Tebow, punctuating Tebow's status with the ominous term "for now."
Translation: Revis and Tebow might be gone by 2013, with Tebow's exit all but a certainty.
Ryan said expectations to retain Revis might not equal reality. A trade could happen if a team offered the Jets proper compensation for a player Ryan has trumpeted as one the best players in the NFL.
Revis is recovering from season-ending knee surgery, and his future with the Jets remains tenuous heading into the 2013 season. Revis has one year remaining on his contract, and owner Woody Johnson said his team is open to offers for Revis. Revis also has a clause in his deal that prevents the Jets from retaining him via the franchise tag.
As a result, Revis might be moved, although Ryan would prefer to have the cornerback on his team.
Should the N.Y. Jets keep Darrelle Revis? Or trade their best player and rebuild? It's just not that simple, Albert Breer writes. **More ...**
As for Tebow, Ryan said the backup quarterback is a member of the team "for now" and because of that, he's part of the quarterback group "for now."
As for the open quarterback competition, Ryan was given two opportunities to say Sanchez is best suited for new offensive coordinator Marty Morninwheg's system and that he's the front-runner for the job. Both times, Ryan reiterated there will be quarterback competition.