In the days leading up to the 2013 NFL Draft, NFL.com will allow users to determine the best and worst draft picks for every team. We kick off the proceedings with the team that owns the No. 9 overall pick in this year's draft, the New York Jets.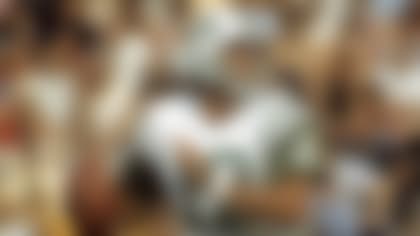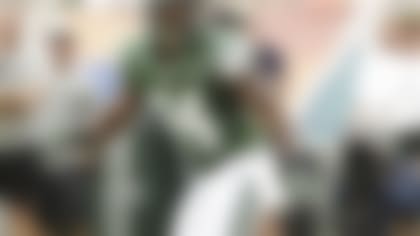 Darrelle Revis -- 2007 (No. 14)
Revis only has played six seasons in the NFL, but he's already among the greatest players in franchise history. The Jets traded up to select Revis, who was a starter from the first game of his NFL career onward. A four-time Pro Bowler and true shutdown corner, it's almost hard to believe the Jets seem intent on trading Revis away. And yet, here we are...
» 2007 NFL Draft | Photos: Revis through the years
Joe Klecko -- 1977 (No. 144)
In terms of value, the Jets never hit bigger on a draft pick than with Klecko. He was a member of the Jets' famed "New York Sack Exchange" and is the only defensive player in NFL history to be selected to the Pro Bowl at three different positions (defensive tackle, nose tackle, defensive end). Klecko isn't in the Hall of Fame, but he should be. Not bad for a sixth-round pick.
» 1977 NFL Draft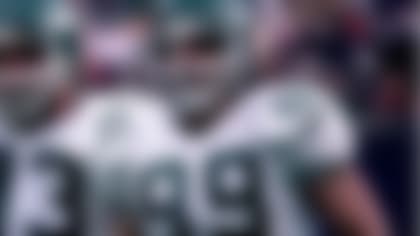 Mark Gastineau -- 1979 (No. 41)
Another member of the "New York Sack Exchange," Gastineau was one of the game's best pass-rushers of the 1980s. His 22 sacks in 1984 stood as an NFL record until Brett Favre slid at Michael Strahan's feet in 2001. Gastineau's impact as a defender could be overshadowed by his sack dances, music-video cameos, and one very stupid penalty, but he was a five-time Pro Bowler and three-time All-Pro. The Jets of today could use a QB-hunter of Gastineau's ilk.
» 1979 NFL Draft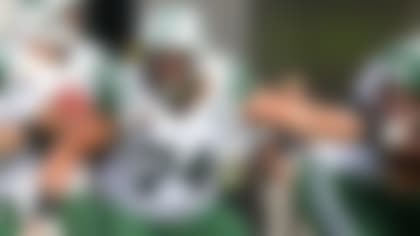 Nick Mangold -- 2006 (No. 29)
The Jets have been blessed at the center position for some time. From 1997 to 2005, Kevin Mawae anchored the center of New York's offensive line. Mangold took over in 2006, and has been among the game's best ever since. A four-time Pro Bowler and two-time All-Pro, Mangold's combination of strength and athleticism makes him unique at the position. Like Revis, Mangold is a current-day star. Unlike Revis, he's not going anywhere.
» 2006 NFL Draft
And now, the gold standard of disappointing draft picks: The New York Jets. After all, the "Worst Jets Draft Picks" has taken on a life of it's own since Jeff Lageman was taken in the first round in 1989 and we found out the New York Jets had no idea what the draft is all about. Sigh. You can't just be a garden-variety bust to be on this list. Even Blair Thomas was a sure thing at #2 in the 1990 draft - many teams would have taken him in that spot. But the following is what separates the Jets from everyone else.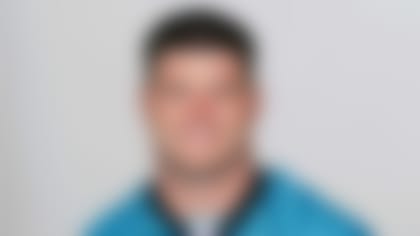 Kyle Brady -- 1995 (No. 9)
Forget that Hall-of-Famer Warren Sapp was inexplicably still on the board at number nine. Never mind the most receptions Brady had in college for a season was 27. Never mind that in his final three years as a Nittany Lion he scored a total of five touchdowns. This is what to pay attention to: the Jets had a tight end in Johnny Mitchell who was coming off a 58-catch season. At the time it looked like Mitchell was becoming a star. You tell me an NFL team that, in the top ten of a draft, selects a player who plays the same position of someone young, established and on the way up. So how did he do with the Jets? He caught 93 passes in four years. So, just like he did at Penn State.
» 1995 NFL Draft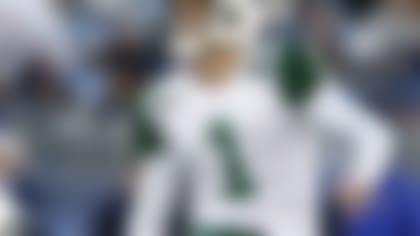 Mike Nugent -- 2005 (No. 47)
Fresh in the Jets minds are Doug Brien's misses against the Steelers in the final 2:00 of their divisional playoff game at Heinz Field that prevented them from advancing to the AFC Championship game. So the Jets enter the draft and do two things. One, they trade their first round pick to the Raiders in a deal for TE Doug Jolley. Jolley was coming off a 27-catch/2 TD season. THIS is who made them comfortable about dropping out of the first round? But then, literally, comes the kicker. The Jets draft Mike Nugent out of Ohio State to replace Brien. It turned out Nugent's leg wasn't nearly as strong as it was in college, and he suffered injuries along the way. But I don't care if he's George Blanda or Jan Stenerud. You don't take a kicker in the 2nd round of the draft. Ever
» 2005 NFL Draft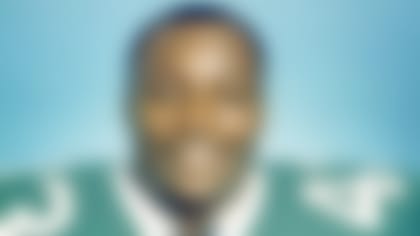 Roger Vick -- 1987 (No. 21)
A fullback out of Texas A&M, Vick was in the league for one year longer (4) than the number of sentences his wikipedia page has (3). But here's what makes the selection so baffling. The Jets already had two running backs in Freeman McNeil and Johnny Hector who, in 1986, combined for over 2,300 yards from scrimmage and 14 touchdowns. McNeil was 27 and Hector was 26. Where was Vick going to fit in, exactly? He wasn't a blocking fullback, he was coming off a 1,000 yard season with the Aggies. It was a wasted first round pick, which actually was a theme overall for the Jets in the mid 1980's.
» 1987 NFL Draft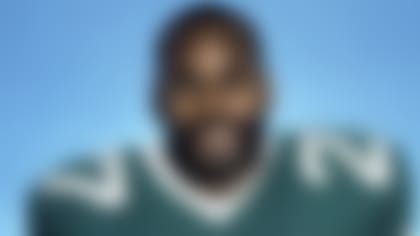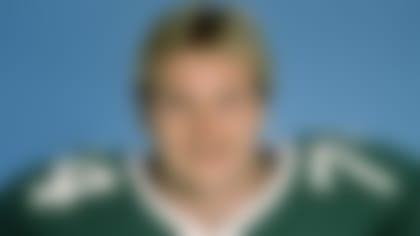 Russell Carter and Ron Faurot-- 1984 (No. 10, No.15 )
Plenty of teams whiff on a first round pick every year. But to whiff on two picks in the 1st in the same year? Carter, selected 10th overall, was drafted as a safety. He never played a down at the position for the Jets, being switched to CB. He played four years with New York and failed to intercept a pass his final three seasons with the team. Five picks after Carter, the team took Faurot. A DE, he was switched to OLB by then head coach Joe Walton. Suffice it to say that didn't work out. Faurot managed two sacks before the Jets waived him mid-season in 1985, 18 months after making him the 15th overall selection in the draft. So to recap, the Jets drafted two players in the top 15, switched their positions, and cut one of them after just 20 games. Right now Mark Sanchez is saying 'Thank goodness I didn't play in 1985.'
» 1984 NFL Draft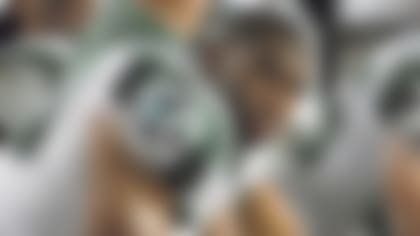 Vernon Gholston -- 2008 (No. 6)
The Jets thought he was going to be a sack machine, considering his exploits at Ohio State. His specialty was getting to the quarterback, breaking the Ohio State record for sacks in a season in 2007. You know how this goes by now for the Jets. In three seasons with New York, he failed to tally a sack. Not one. Even though it's been estimated over 600 different players recorded at least one sack in that time period, and over 100 of them were undrafted free agents. (Thanks, Rich Cimini for that dagger of a stat.) Seriously, he couldn't get just one QB to even trip and fall down and he comes by and touches him?
» 2008 NFL Draft