It's summer time at the NFL.  During the next few weeks, we here at NFL.com  will unveil our Most Underrated and Overrated Players of All Time for all 32 teams and allow users to determine their choices as well.
When my wife and I were trying to pick out names for our yet-unborn child, we had a ton of girls names we liked, but for boys? It was pretty difficult. But she wanted at least five of each so we would be able to whittle it down to the right one for both. So let's just say listing the most over-rated Jets of all-time was like picking out girls names and finding the under-rated ones was like choosing ones for boys.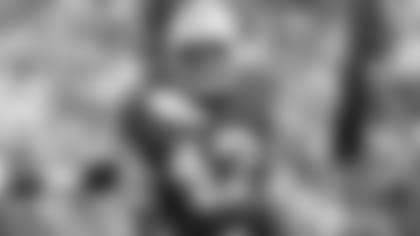 Bruce Harper -- RB, 1977-84
Hey, there's a reason Fireman Ed wore a Harper jersey for most of his reign as Caesar of the Meadowlands. The running back was a truly electrifying, do-everything type player. The all-time leader in kickoff returns for the Jets, he was their regular punt returner as well. He also averaged nearly five yards-per-rush and 11 yards-per-reception out of the backfield for his eight-year career. Harper played in an era (1977-1984) where teams didn't throw the football nearly as much as they do now, but if I had to compare him to anyone currently, he'd be Darren Sproles.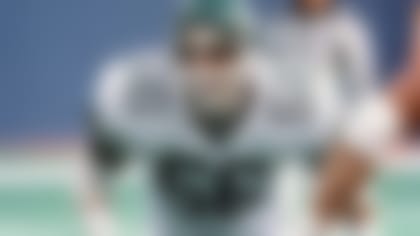 Lance Mehl -- LB, 1980-87
It's hard getting noticed when you're a linebacker in New York if you wear No. 56 and your name isn't Lawrence Taylor. The majority of Mehl's career overlapped with LT's, so he flew under the radar for basically all of his professional life. But Mehl was a big playmaker. He had two huge playoff performances against Cincinnati and Oakland in 1982 as the Jets made it to the AFC Championship game. He led the Jets in interceptions in 1983 with seven, and he made the Pro Bowl in 1985. A knee injury helped end his career early, but that didn't stop him from being voted to the All-Time Jets team. If he had played 10 healthy seasons, he'd be viewed as one of the one or two best Jets defensive players ever - even ahead of guys like Mark Gastineau and Joe Klecko.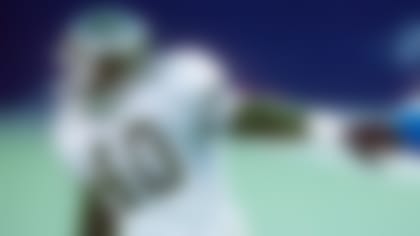 James Hasty -- DB, 1988-94
I can still recall Bills wide receiver James Lofton saying throughout the 1990s how he consistently voted James Hasty for the Pro Bowl (he finally made it twice later on in his career with the Chiefs). The Bills were on their magical yearly Super Bowl runs but Buffalo had the utmost respect for the Jets cornerback. Hasty was an in-your-face player whom no wideout liked to go up against. He intercepted 24 passes in six years with New York, and continued his success when he went to Kansas City. If Darrelle Revis is the best defensive back in franchise history, Hasty is the second best.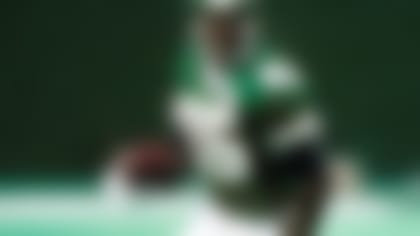 Rob Moore -- WR, 1990-94
Poor Rob Moore. A phenomenally talented receiver who was saddled with a horrendous group of quarterbacks to play with: Ken O'Brien (whose career was ending), Browning Nagle, Boomer Esiason and Jack Trudeau. Still, Moore was able to average over 60 catches a season from 1990 to 1994. He went on to have the same type of success in Arizona, where he played with: Dave Krieg (whose career was ending), Boomer Esiason (Again! Stop following me!), Kent Graham, Stoney Case, Dave Brown and Jake Plummer. I'll flip you for which team had the better list of quarterbacks. I'm just glad Moore's career will be forever remembered on the silver screen - as it was him catching passes from Krieg in the movie Jerry Maguire during the climactic scenes. And no, he is not Hootie.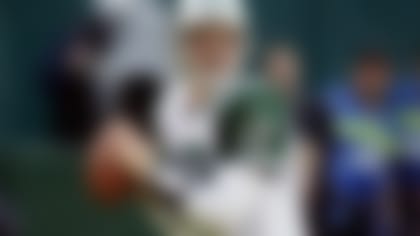 Chad Pennington -- QB, 200-07
I don't think Jets fans really appreciate everything he brought to the table in his injury-plagued career. In his healthy years, he got the Jets: a division title and a playoff win (2002), within a Doug Brien field goal of the AFC Championship game (2004), and to the playoffs again (2006). So in three healthy seasons he took them pretty far - and that's dealing with decreasing arm strength in every passing season. But that's only part of his story. It's hard to play quarterback in New York and do everything right, but he found a way. From renegotiating his contract for salary cap relief to knowing how to deal with the media to being an inspiration to his teammates by playing through pain, Pennington was special. He knew how to lead. I'm bummed he was robbed of what could have been at the least a Hall-of-Very-Good career. And there's no way he would ever wear a thin green headband to talk to reporters.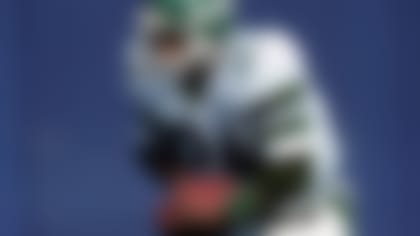 Freeman McNeil -- RB, 1981-92
Full disclosure: I still own his throwback jersey. And he had a good career. But for someone drafted number three overall, you expect a little more. OK, a lot more. He played 16 games in a season once. He ran for 1,000 yards twice. And he started more than nine games in a season four times in his 12-year career. Early on, the Jets realized he could never be the mail-carrying superstar he was projected to be, so he became part of a two-headed rushing attack with Johnny Hector. In the schoolyard when we played football, everyone wanted to be Hector and I was the only one who wanted to be McNeil. I was way behind the curve back then, but his jersey still looks nice.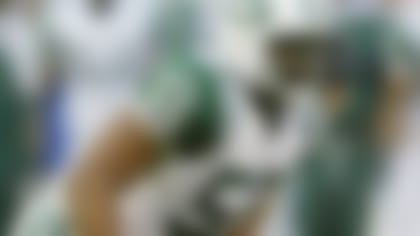 Marvin Jones -- MLB, 1993-03
I jumped up and down when the Jets took him with the fourth overall pick in 1993. Man, was he something to watch at Florida State. It seemed like he was the only guy on the field at times for the Seminoles, roaming sideline to sideline to make virtually every tackle. But instead of a dominant monster in the middle of the Jets defense, they got a solid player. It's nice to have those guys, but you can get them anywhere. At number four overall you want someone a little more special (see above: McNeil, Freeman). Jones was generally banged up for most of the first half of his career, and when he finally made All-Pro in 2000, he was 28-years-old. The most damning piece of evidence against Jones is that when the Jets released him he was only 31. You should still have a lot left in the tank at that point as an inside linebacker. However no team signed him after that and his career was over.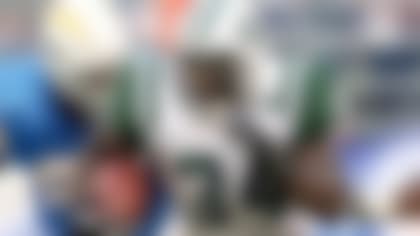 LaMont Jordan -- RB, 2001-04
Curtis Martin was winding down his Hall of Fame career and the Jets had Jordan waiting in the wings to take over. He was young, hungry and a bowling ball out of the backfield. In limited responsibility, Jordan made Jets fans' mouths water with visions of Earl Campbell-type runs when the top job was his. When he would score touchdowns he would pretend to cut down the goalpost with an electric saw. The buzz surrounding him from Jets fans was tremendous. But, in his first four years he was never able to forge his way into more playing time. Then you started to wonder: was he only good in small doses? In a smart move the Jets - and how many times can you ever say those six words in a row - let him go to Oakland as a free agent for a five-year, $27.5 million contract. He did finally run for 1,000 yards and catch 70 passes in 2005, but after a knee injury he never again topped 600 yards on the ground in a season.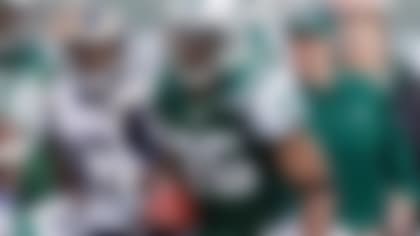 Kerry Rhodes -- DB, 2005-09
If there were no playbooks in the NFL, and teams just drew up plays in the dirt ("You're the bottle cap and I'm the piece of glass...") Rhodes would have been the greatest safety who ever lived. He was a ballhawking player who freelanced way more than he should have, thus holding him back from true greatness.  I must have said at least five times in every game he played "Where was Rhodes on that one?" His stats always looked good, but they overshadowed his true value. He also upset plenty in the Jets organization by seeming to be just as interested in an entertainment career as he was in football. Seriously, check out his Wikpedia page. They list nine achievements he had with the Jets during his five seasons and 27 combination TV shows/magazines he was featured in. Considering how Rex Ryan, who has a fierce loyalty to his players, got tired of him and traded him after coaching him for just one season, that should tell you something.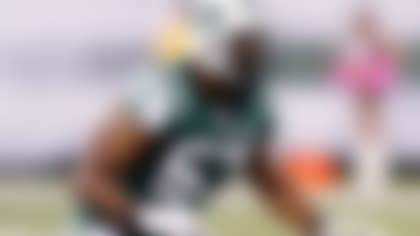 Bart Scott -- LB, 2009-12
It didn't take four years and him being released to see Scott was overrated. Sometimes a player gets out of the shadow of a superstar like Ray Lewis and shows how he's a true star in his own right. That didn't happen. When it was time for him to be the man, we saw he wasn't the player he was signed to be (six years/$48 million). I can't tell you how many times in year one in New York I watched Scott be out of position and unable to make the plays he was supposed to. And it never got better. By the last two years his spot on the team was in jeopardy. When you give someone that much money, you expect at least one Pro Bowl out of him, but the only game in Hawaii he was selected to play in during his career came in 2006 when he was with Baltimore. Scott is entertaining, smart and has a great TV career ahead of him. But on the field for the Jets his bark was worse than his bite, except for his "Can't Wait" sound-byte that I used to have as my ring tone.