It's summer time at the NFL.  During the next few weeks, we here at NFL.com  will unveil our Most Underrated and Overrated Players of All Time for all 32 teams and allow users to determine their choices as well.
Alright Saints fans, I'll admit it. I probably let you, and the Saints organization, down when I wrote the Saints best and worst draft picks list. I wanted to be bold, and after doing some research I had my reasons for including Archie Manning on the list. Heck, I even had some mild support from folks around the NFL offices. With hindsight being 20/20, I probably should have just thrown one of the many Saints draft busts in his place and called it a day, as Archie really didn't deserve to be on that list (as so many of you pointed out in the comments). But, the Internet is written in cyber-ink, not cyber-pencil, so I'll carry the decision with me to my grave.
When I once again cracked open the Saints' history books to write the most overrated and underrated players, I compiled this list with you, the fans, in mind. I hope this list can make up (somewhat) for the Manning slight. This was a tough list to write and a lot of great players were left on the cutting room floor (Mel Gray, Sammy Knight, La'Roi Glover and Wayne Wilson, to name a few). Feel free to drop your comments, complaints, or (god-willing) approval to @AlexGelhar to keep the conversation rolling.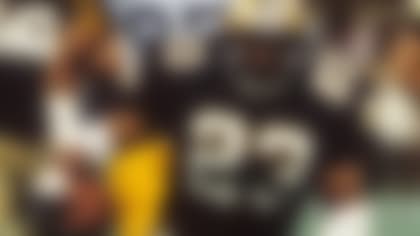 Buford Jordan -- RB, 1986-92
A quiet role-player on the resurgent Saints teams of the late 80s, Jordan made his mark as a blocker and special teamer as opposed to on the stat sheets. According to his teammates, Buford was the ultimate team player, who checked his ego at the door and worked hard every day. His hard work helped pave the way for two separate 1,000-yard rushers during his time with the Saints. Despite his low-key, team-first attitude, Buford still proved to have a nose for the end zone, registering two separate two-touchdown games in his career.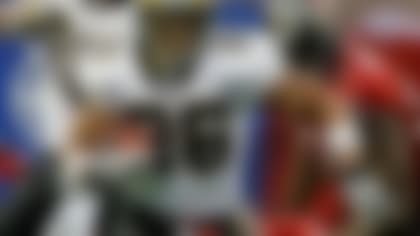 Deuce McAllister -- RB, 2001-08
Even though McAllister is the all-time leader in rushing yards (6,096) and touchdowns (55) for the Saints, it seems like he never receives the credit he deserves. Deuce put up four 1,000-yard-plus rushing seasons in five years, one of which came after a torn anterior cruciate ligament. While injuries did ultimately shorten McAllister's career, he was so respected in the Saints' organization that they re-signed him during the 2009 playoffs as an honorary captain. Even though McAllister didn't play a snap, and was retiring after the playoffs, the Saints carried him on their roster when they defeated the Colts in Super Bowl XLIV, and made sure he received a championship ring. A fitting tribute to one of the franchise's most underrated stars.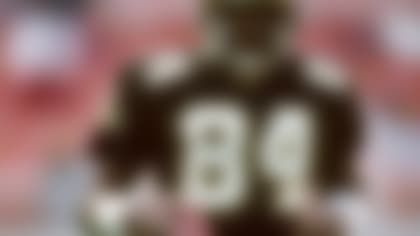 Eric Martin -- WR, 1985-93
When the discussion about great Saints wide receivers starts, Eric Martin usually isn't the first name thrown out. You might default to the venerable Joe Horn, or perhaps you're infatuated with the production of Marques Colston in the current Saints offense (who isn't?) Yet, for as great as those two players are, Martin still holds two Saints records neither has surpassed (although Colston has tied one and will likely surpass the other this season). Martin is tied with Colston as the Saints all-time leader in receptions (532) and is the all-time leader in receiving yards (7,854). Not too shabby for a seventh-round pick out of LSU who was catching passes from Bobby Hebert and not Drew Brees. Martin was a versatile threat, adept at both catching passes in traffic and stretching the field, and is worthy of more attention as a Saints great.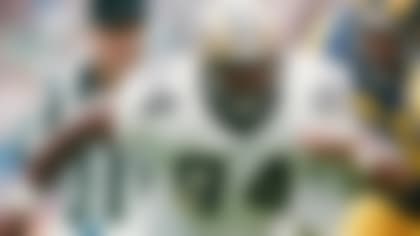 Jim Wilks -- NT, 1981-93
The big men never get enough credit. Just look at the NFL Network's "Top 100 Players" list every year if you need proof. However, one place these lane-cloggers and road-pavers can get credit is on lists such as these, which is why I'm giving a nod to Wilks. Wilks was the nose tackle for the best years of the Dome Patrol-led defense of the Saints, and his ability to command double teams and push around offensive lineman was a large reason the linebacker corps was so successful behind him. Making big plays wasn't his forte; creating the opportunity for others was, and there were few players better during the late 80s at that than Wilks.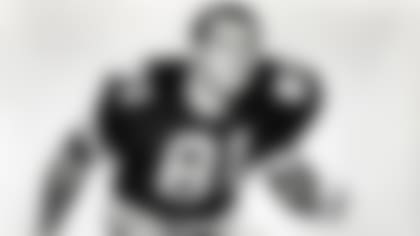 Doug Atkins -- DE, 1967-69
As a franchise, the Saints got off to a bit of a rough start, reaching a .500 record just twice in their first 20 years. Yet, there were bright spots, one of which was acquiring sack-master Doug Atkins from the Chicago Bears. At 6-foot-8, Atkins was a giant among men in the late 60s, and asserted his will on opposing offensive lineman. Atkins' arrival helped give the fledgling Saints franchise some star power and credibility. And as a fitting bookend to a legendary career, Atkins' last play as a Saint ended with him sacking the quarterback. His No. 81 jersey is one of only two to be officially retired in Saints history (Jim Taylor's No. 31 is the other).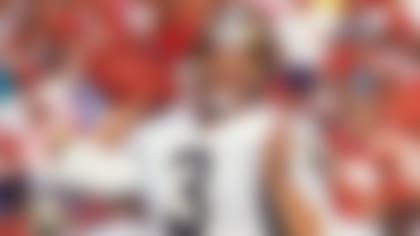 Bobby Hebert -- QB, 1985-92
Hebert had the privilege of taking the Jim Mora-led Saints to three playoff appearances in his seven years with the team. The problem is, the Saints during those years were carried by the ferocious Dome Patrol linebacker corps that spearheaded a dominant defense, and not the arm of Hebert. Hebert posted respectable numbers during the regular season, but when it came to the postseason, things took a turn for the worst. In his three playoff starts (all losses), Hebert completed just under 57 percent of his passes, with three touchdowns against seven interceptions. Hebert is remembered for helping pull the Saints out of the dark ages, but he unfortunately wasn't a bright enough star to lead them to postseason glory.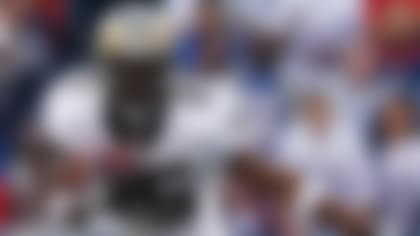 Reggie Bush -- RB, 2006-11
Bush is a fantastic football player, make no mistake. But the reason he makes this list is because of the excitement he brought to New Orleans after being drafted and performing in his rookie campaign. Bush became the Big Easy's darling after being drafted No. 2 overall and contributing to relief efforts post-Hurricane Katrina. He had a rock solid rookie campaign that saw him accumulate 1,307 yards from scrimmage with nine total touchdowns (one came on a punt return). Yet, after that, a combination of injuries, backfields-by-committee, and his own style forced a dip in his production. Bush never again crossed the 1,000 yards from scrimmage mark as a Saint, and averaged just 4.0 yards-per-carry in the black and gold (he averaged 7.3 yards-per-carry while at USC). Bush found a second wind in Miami, and figures to be productive for the Lions in 2013. But during his time with the Saints, he was overrated.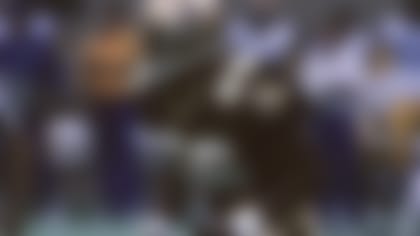 Pat Swilling -- OLB/DE, 1986-92
Swilling was an excellent pass-rusher. Let's just get that out of the way. After all, the guy was the Defensive Player of the Year in 1991 when he paced the league with 17 sacks. However, the reason Swilling falls into this list is because his ability as a pass-rusher and inclusion in the famed Dome Patrol diminished his other faults as a football player. Swilling often over-committed to rushing the quarterback, and he also wasn't strong against the point of attack when defending the run. Take the 1992 playoffs for instance, when Swilling loses contain and gets blocked out of the way for the Eagles' go-ahead touchdown. Swilling was great at what he did, but he gets lumped in too easily with better overall players from the Dome Patrol, like the great Rickey Jackson.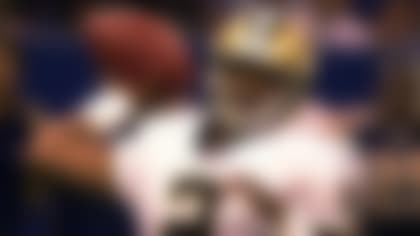 Aaron Brooks -- QB, 2000-05
Saints fans look fondly upon Brooks, because the talented young quarterback from Virginia led the Saints to their first franchise playoff victory, a win over the defending Super Bowl champion St. Louis Rams in 2000. Brooks' four touchdown passes to Willie Jackson sealed the victory for the Saints, or, maybe it was the muffed punt by Az-Zahir Hakim with 1:51 left in the game. Nevertheless, Brooks rightfully has his place in the annals of Saints history. That place, however, is just too fondly looked upon. Brooks never took the Saints back to the playoffs (and he really didn't in 2000 either, as Jeff Blake was the one who led the Saints to a 7-4 record before being injured) and only put up average stats before being released by the Saints when Drew Brees came to town in 2006.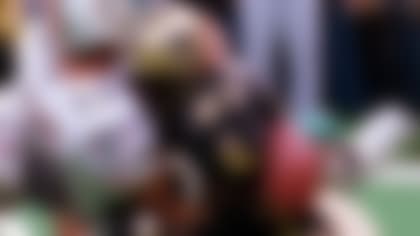 Renaldo Turnbull -- LB, 1990-96
While some might clamor for me to put Russell Erxleben on the stake again, no one thought that was a good draft pick at the time and even fewer do now, so he never really was "overrated." Instead, I'm opting for Turnbull, who excited Saints fans and their front office after his impressive 13 sack season in 1993. The front office rewarded him with a healthy contract, which he turned into only 20 more sacks over his final three years in New Orleans. Now, those numbers aren't horrible, but this is an overrated players list, not bad players list. So Turnbull makes the cut for the expectations he created and then failed to meet.