FOXBOROUGH, Mass. -- NFL teams are not made in May. That's why, when I asked Logan Mankins if he sees a new guard emerging in his team's leadership, the fifth-oldest player on the New England Patriots looked at me a little funny.
Let's just say, after eight NFL seasons, the All-Pro guard is smart enough to understand the calendar.
"Not yet," Mankins responded Wednesday after an organized team activity. "For me, leadership is earned on the field -- during games, during practice, during workouts. We've just barely started here, so we'll see when the bullets are really flying, when we're really grinding during training camp. That's when we'll find out who's a leader and who's not."
But this much seems clear at this early juncture: Bill Belichick is looking for a roster that's been just about completely turned over since the championship years to further seize control of the franchise. And one sign of that came in the form of two transactions that weren't exactly earth-shattering to the outside world, but definitely got the attention of those inside the locker room.
In a three-day stretch earlier this month, the Patriots whacked Kyle Love and Brandon Deaderick, who combined for more than 1,000 snaps played in 2012; ranked second and third, respectively, on the team in playing time among interior defensive linemen (behind only Vince Wilfork); and logged 15 starts between them. In each case, buzz around the team was that the player became a little too comfortable with his place.
The key part here is New England isn't exactly loaded with big space-eating types, like it used to be. Wilfork is one of the game's best. Beyond that, the Patriots now have to rely on Oakland outcast Tommy Kelly and CFL product Armond Armstead, a promising prospect who has dealt with a heart condition.
None of the players who spoke Wednesday were willing to go on the record in speculating on reasons why Love and Deaderick are gone. But the implication was pretty clear. A message was sent that, even for good players at a need spot, the standard wasn't going to be bent.
"Coach Belichick's gonna do what he's gonna do," said Stevan Ridley, a third-year tailback coming off a 1,263-yard season. "At the end of the day, those are some great guys, some great players, but coach wanted to go a different direction with the team. At the end of the day, I'm just thankful it's not me. And like I said, every day you have to work hard. And as long as you're working hard, I think coach is happy."
Debate: Go-to quarterbacks
Tom Brady is definitely clutch -- but would he be the best choice if you needed a win today? Our analysts debate go-to QBs. **More ...**
The Patriots are carrying just 11 players who are 30 or older. Among those guys, only Brady, Wilfork and Mankins would be considered among the franchise's core, with Brady and Wilfork being the only links to the last championship team (2004). McCourty and Nate Solder are 25. Ridley and Rob Gronkowski are 24. Aaron Hernandez, Chandler Jones and Dont'a Hightower are 23. Even Mayo is just 27.
To be clear, as long as Brady's in Foxborough, he'll be the face of franchise.
But Brady, who turns 36 in August, also is a decade older than the bulk of the guys who will be in the huddle with him this fall. So as much as it remains his team, it has to become Gronkowski's team and Solder's team and Hernandez's team, too.
"We still have our big-name guys, who've been around a long time, who have championships," Mayo said. "But you look at the room when I first got here, the linebackers that were in there -- Junior Seau, Mike Vrabel, Tedy Bruschi. We had Rodney Harrison back there. And now look at our room, it's completely different. We have a young group, but guys are ready to learn. We still have great coaches, the same coaches that coached those great players. And we'll continue to try and get better."
Back in 2010, Belichick cleared the walls inside the football operations area in Gillette Stadium of pictures of guys like the ones Mayo mentioned, connected to the historic clubs of 2001, '03 and '04. At that point, the Patriots had just started their rebuild-on-the-fly, with a loaded draft class that included McCourty, Gronkowski, Hernandez and Brandon Spikes.
The idea was to build a new tradition with a new cast. That has started to happen. The Patriots are 42-12 over the past three seasons (including postseason play), with two conference championship appearances and a trip to the Super Bowl.
The next step, at least on the surface, appears to be the young group taking full ownership of the program, like Bruschi and Vrabel and Harrison once did in creating a self-policing environment.
Debate: Pats due for a setback?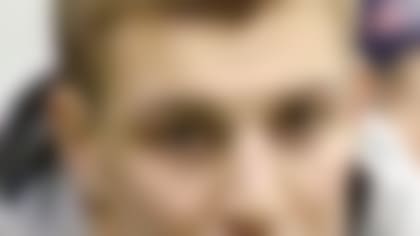 "You gotta take pride in it," said linebacker Rob Ninkovich, a scrapheap 2009 signing who's become an integral piece on defense for New England. "You have to set an example for the younger guys that haven't been here. That's a pretty big thing, having leadership through everything that you do -- practice, preparation and showing them just how to win games.
"The last two years, I think our record's been pretty good, and I think that comes from not so much just the vocal guys, but guys that lead by example with hard work and doing the right things."
If there's been any sign that the process isn't quite where it needs to be, it came with those firings of Love and Deaderick.
Like Mankins said, it's still May. And in listening to these guys talk, it seems the message Belichick sent was received, loud and clear.