It happens every fall. A player bursts onto the scene, makes a big play or helps his team win a pivotal game, and the collective football world celebrates his arrival as a true difference maker in the NFL. Let's get ahead of the curve! In advance of the 2013 season, NFL.com analyst Bucky Brooks identifies candidates for significant improvement, concentrating on defensive backs below. Click here for other positions.
Most Improved Defensive Back for 2013: Morris Claiborne
Claiborne's backstory: In 2012, Dallas Cowboys owner Jerry Jones pulled out all of the stops in an attempt to solidify a secondary that had been a problem area for the team for years, signing Brandon Carr to a lucrative free-agent contract and investing the sixth overall draft pick in Morris Claiborne. While Carr lived up to his reputation with a strong season, Claiborne struggled to match up against some of the NFL's better receivers on the perimeter. He appeared to lack the strength to wrestle with big-bodied receivers in some isolated matchups, and he failed to display the awareness to make plays based on route recognition.
Such woes are certainly common for first-year starters, but they were magnified in former defensive coordinator Rob Ryan's blitz-heavy scheme. Claiborne frequently was assigned to receivers in man coverage without getting safety help over the top, leaving him vulnerable to vertical routes and double moves by crafty receivers. Although Claiborne fiercely competed on the edges, the overexposure to isolated coverage put the young defender at a disadvantage for most of his rookie season.
Why he will improve in 2013: There is nothing like game experience to accelerate the development of a young player. The repetitions conducted in front of 70,000-plus fans are valuable reminders of the importance of discipline, concentration, focus and the use of proper technique.
The 15 starts Claiborne made as a first-year player should have provided him with a wealth of experience and teachable moments. Coaches put together cut-up reels to highlight his flaws while spending time with him on the field to refine his technique. The knowledge Claiborne gained in 2012 should help him avoid repeating similar mistakes, resulting in better anticipation and instincts in coverage. Most importantly, I expect Claiborne to develop improved situational awareness on the perimeter. With a better understanding of down-and-distance and hash-split rules, he'll be able to make quicker breaks on throws and should snare more interceptions in 2013.
In the run-up to the 2012 NFL Draft, I thought Claiborne looked like one of the most complete cornerbacks to enter the NFL in some time. He could play effectively in press coverage and had shown the footwork and awareness to shadow receivers using off technique. Additionally, he was a natural ball hawk with some of the best hands one ever will see on a defensive back.
Those skills remained intact during Claiborne's rookie season in Dallas, even while he endured the aforementioned struggles. He flashed impressive footwork in coverage and showed that he has a knack for getting around the ball when he plays with proper technique. As a result, he finished 2012 with eight pass breakups and one interception. Those numbers are hardly eye-popping at first glance, but they're certainly solid for a first-year starter.
The arrival of new coordinator Monte Kiffin and his Tampa 2 scheme should also help Claiborne play better in 2013. The system features a variety of zone-based concepts, which require cornerbacks to maintain vision of the ball. Rather than running down the field with their eyes fixated on the receiver, cornerbacks in this scheme are able to see the ball leave the quarterback's hand -- meaning a savvy ball hawk like Claiborne should have more opportunities to make plays. Defenders under Kiffin's direction routinely pick off passes on tips or overthrows in the back end; given Claiborne's strong hands and ball skills, I expect him to make more plays like the one shown in the video to the right.
Another aspect of Kiffin's defense that will benefit Claiborne is the emphasis on hustle and running to the ball. The Cowboys' defense will be challenged by the coaching staff to run to the ball with fervor, to strip and poke at the ball at all times and to develop a "scoop and score" mentality. Claiborne already possesses an offensive mindset as a defender, which makes him a potential game changer in the back end with his speed, quickness and ball skills.
Impact on the team: The Cowboys perennially have underachieved over the past decade, but this could be the year the team finally rises to the top of the NFC. As a key defender in the secondary, Claiborne's play will be critical to Dallas' success. If he can hold his own in coverage while generating a few critical turnovers, the Cowboys could make a strong push to win the NFC East with 10-plus wins.
Projected 2013 stat line: 45 tackles, 5 interceptions and 3 fumble recoveries.
Other Defensive Backs to Watch
Prince Amukamara, New York Giants: Amukamara was expected to be a shutdown corner when the Giants picked him 19th overall in the 2011 NFL Draft, but injuries and inconsistent performance have kept him from manning the No. 1 position in the secondary. When he's been healthy and available, Amukamara has shown anticipation, awareness and ball skills in coverage, but the G-Men need to see him raise his game as a third-year pro. If Amukamara meets the challenge of becoming a top-flight corner who can excel against the run and pass, the Giants' defense finally could play up to the lofty expectations established by their demanding head coach.
Instant Debate: NFL's best defense?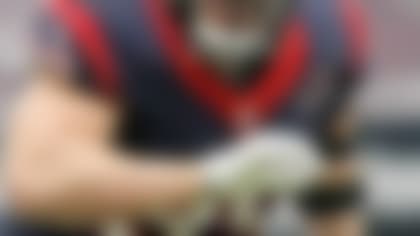 Jimmy Smith, Baltimore Ravens: Big, athletic corners are hard to find on draft day, but the Ravens landed an imposing cover man with untapped potential when they snagged Smith near the end of the first round in 2011. With his impressive combination of size, speed and athleticism, the third-year pro has the potential to develop into a true lockdown corner. Yet, Smith has logged just five starts in 23 career games, and he's spent most of his brief career working as a nickel man. Part of his inability to crack the starting lineup despite his unbelievable skill set stemmed from his inconsistencies in coverage: He struggled with his discipline and allowed too many completions on his side of the field. However, Smith is coming off one of the best performances of his career in Super Bowl XLVII, which will fuel his confidence heading into next season. Given more opportunities to contribute as a starter following Cary Williams' departure in free agency, Smith could be a major player for the Ravens.
M.D. Jennings, Green Bay Packers: When the Packers parted ways with ultimate utility man Charles Woodson, attention immediately turned to the question of who could fill his role as the traffic cop in the secondary. As the strong safety opposite Morgan Burnett in the back end, Jennings certainly will have an opportunity to do so. The third-year pro has shown flashes of being an effective playmaker since entering the NFL as an undrafted free agent from Arkansas State. As a part-time starter in 2012, Jennings totaled 52 tackles, two pass breakups and one interception. Most importantly, he didn't look out of place in the lineup, making a number of plays that suggest he is ready to blossom into a key contributor. A "Super Bowl or bust" mentality permeates Titletown; Jennings' emergence is critical to the Packers' ability to meet championship-level aspirations.