Football is commonly referred to as a combat sport, but combat skill is not trained throughout the year. Basketball players can shoot jump shots daily and find pick-up games whenever they choose. Football players, however, are limited in the offseasons to training for their sport. For this reason, players in the NFL have started to use boxing and various martial arts in the offseason to help them become better players. Martial arts provides football players a unique method to stay in shape while training their hands to improve on-field performance.
Below are three ways that NFL players use combat training to improve during the offseason.
Hand combat training is designed to sharpen the player's "weapons for battle." This type of training requires a partner, who provides the athlete opportunities to focus on spacing, timing, accuracy and speed specific to their sport. The drills should be practiced in brief, focused and frequent sessions at least twice a week with workouts ranging from 10 to 60 minutes. As the athlete improves, speed and intensity can be added along with protective equipment (like Thai pads).
"Hand combat training has grown quickly because players understand the importance of 'preparing their weapons' for battle," said Creamer. "For years, there was a gap in specific development outside of the team practice. So, players are now seeking this style of training during the offseason ... and continuing it throughout the year."
"Using hand combat training has helped my reaction. My hands and pass rush moves are quicker and more reflexive when going against offensive tackles during a game," said Carlos Dunlap. Dunlap trains hand combat once a week outside of the work he gets in practice and also follows a pregame routine that warms his hands up prior to kickoff.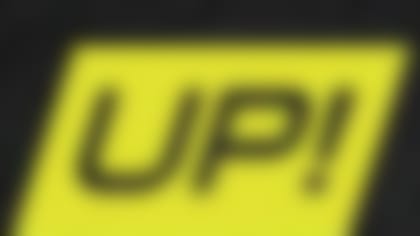 Looking to Up! your game? Take a look at NFL Up! to view workouts and tips from NFL players and trainers to ensure you're ready for game day. More...
Players traditionally use boxing in the offseason to develop skills that can be translated on the field. Boxing can be used to train hand-eye coordination as well as quickness and stamina. The cardiovascular endurance workout that an NFL player gets from a boxing workout is intense, yet low impact on the lower body. Within each workout, the player must learn how to breathe effectively and how to pace himself between punching combinations. Boxing teaches striking and how to evade a defender, which can translate into useful football movements.
Grappling and martial arts activities - such as wrestling, judo and jiu-jitsu - are great ways to train balance, the push-pull relationship, body positioning, leverage, hip mobility and total body endurance. A takedown in wrestling is much like a tackle in football. In addition, there is a great deal of hand-to-hand combat during wrestling, judo and ju-jitsu matches. Another benefit that comes from grappling is learning how to properly "fall," absorb force and roll along the ground. This skill can reduce the amount of wrist, elbow and shoulder injuries that can occur anytime a player hits the ground in a game or practice. Any young player looking to gain an advantage during the offseason should consider grappling for these benefits.
Some of the NFL's best linemen were wrestlers in high school. Super Bowl winning offensive lineman Josh Kline of the New England Patriots was a heavy weight champion in the state of Ohio in high school. During his time training with Ignition for the NFL Combine, Josh displayed great agility as well as the ability to bend at the hips and knees. Other NFL standouts that wrestled in high school were Ray Lewis, a state champion in Florida, and Roddy White, a champion in South Carolina.
- Clif Marshall is the Performance Director at Ignition Athletics Performance Group. He also serves as a consultant to the Cincinnati Bengals Strength Staff. Since launching an NFL training business at Ignition in 2008, Marshall has trained hundreds of NFL athletes on all 32 rosters, including league MVPs and top-10 draft picks. Ignition has trained a number of players who hold all-time NFL Combine records.
*Looking to get fit? Check out NFL Up! for workouts and tips and the NFL Up! Instagram feed for quick images and videos. *