Many teams are going to wish they'd given Mike Zimmer a head coaching job after they get a load of his work in Minnesota. His brand of toughness and honesty is a talent that earns respect from players. As a coach who has always maximized talent, Zimmer will do wonders for a group of defenders that has gotten toyed with by NFC North offenses lately.
Zimmer's offensive coordinator Norv Turner was also a masterful hiring. Given Turner's history and 2013 performance -- coaxing the leading-receiver performance out of Josh Gordon with a trio of ball-spikers playing quarterback -- Turner should be able to take advantage of defenses through the air when they are geared to stop Adrian Peterson.
Even though we have faith in Zimmer, there remains questions on the back end of the defense. Training camp injuries and faulty play make this a shaky unit. We expect Xavier Rhodes to make the leap in 2014, and Captain Munnerlyn had a good year last season -- but was that mostly the Panthers' scheme? The safety position has been even wobblier with no great solution in sight.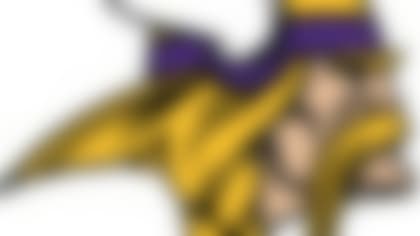 As much continuity as the Vikes' offensive line has, we'd expect it to look better than it did during the preseason. Particularly, the pass blocking has been a concern. This is a solid group that hopefully should get it together as the season starts.
"Teddy Two Minutes" has shown well since a lacklusterfirst preseason game. He made plays and has been accurate -- 80 percent accuracy on plays when he's under pressure this season, per Pro Football Focus. The Vikings are comfortable with Cassel, but Teddy brings a more dynamic element that will be the team's future as soon as he gets a shot.
What we'll be saying in February
We'll say that the Vikings should have started Teddy from Week 1. We'll also be asking who is the Mike Zimmer coaching hire of 2015.
Around The NFL's predicted finish: Fourth place in NFC North, No. 23 in Around The NFL's Power Index.