Get a head start on the day's football talk with "NFL AM" at 6 a.m. ET on NFL Network. Today, Randy Moss checks in to discuss the offseason and whether a possible reunion with the San Francisco 49ers is in the works. 
Here's what else is on tap for Thursday:
Debate: Toughest shoes to fill?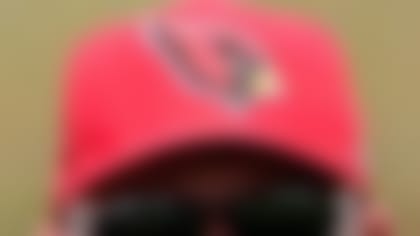 » Sam Bradford is the latest QB to appear on Gregg Rosenthal's list of the Top 10 quarterbacks 25 or under. Hear from the Rams' signal-caller himself, and get a wrap-up of all Thursday's NFL news, on "NFL Total Access" at 7 p.m. ET on NFL Network.
» Who will be the top player of 2013? Ten more players on our Top 100 list will be revealed at 8 p.m. ET on NFL Network. Ronde Barber and Antrell Rolle will share their take on our selections after the show.
» The QB competition in Florham Park got off to a rough start, with Mark Sanchez throwing three interecptions in the Jets' practices. Coach Rex Ryan called the performance a "disappointment," and NFL.com's Kimberly Jones says Sanchez is well on his way to losing the starting job.
» NFL Evolution has the recap of former Dallas Cowboys safety Roy Williams discussing the tornado in Oklahoma and his role in USA Football's Heads-Up Football program. » The hour is getting late for the few NFL free agents still left on the market. Check out all the latest comings and goings with NFL.com's Free-Agent Tracker.