Sunday night's Packers-Falcons game served as Atlantas official housewarming party for Mercedes-Benz Stadium. The Falcons' new home is the contemporary standard for architecture and technology in sports arenas. More than 70,000 fans got to experience all of the new amenities while Matt Ryan and the crew made their way toward a 34-23 victory. From the state-of-the-art roof to the surprisingly affordable concessions, check out The Best Parts of the Fan Experience at Mercedes-Benz Stadium.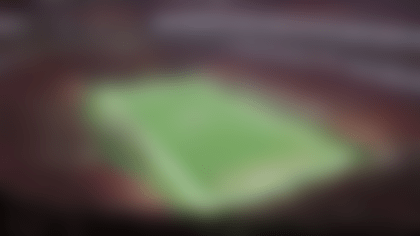 Shot by the Samsung Galaxy Note8
Sports stadiums, movie theaters, and amusement parks are notorious for selling basic concessions at outrageous prices. Not at Mercedes-Benz Stadium though, the Falcons' new home offers unbelievably cheap food. Everyone knows food tastes better when you're either hungry and/or when it's not costing you an arm and a leg.
Bonus: Fans lucky enough to attend the Thursday night game against the Saints on Dec. 7 will have Chick-Fil-A as an option, too.
On Sunday night, for the first time since 1991, the Falcons played an open-air home game. Atlanta head coach Dan Quinn wanted the roof open and the powers that be made it happen.
Having a gigantic stainless steel bird is one surefire way to intimidate opponents -- the Falcon statue is 41.5 feet tall and weighs 73,000 pounds. It was created by Gabor Miklos Szoke, who also constructed the largest bird monument in Europe for the Hungarian football club FTC.
Mercedes-Benz Stadium features over 1,800 wireless access points and 4,000 miles of fiber optic cable. If you're a tech noob like me and need further explanation, that basically means you won't have any issues connecting to the internet or live streaming your experience from your phone. If that's not enough, there are 2,500 flat-screen TVs throughout the stadium.