New York Giants punter Steve Weatherford prides himself as the leader of the pack, the Alpha Dog. Whatever the exercise, the event, the competition, Steve strives to finish first. As Steve's teammate from his rookie year in 2006 with the New Orleans Saints, I have witnessed Weatherford transform a good physique into a lean, extremely strong, freak of an athlete. A decathlete in college, Steve possesses the speed of a sprinter, the explosiveness of a jumper and now the power of Thor.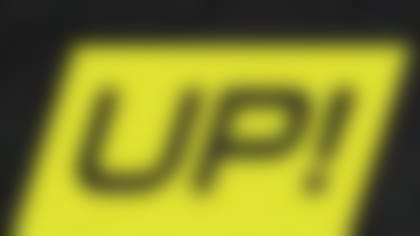 Up your game. Get fit like your favorite NFL player. Vote now to unlock your favorite player's exclusive workouts tips. More...
For seven years, Steve has traveled to Southern California to join me in off-season training. The first era of the year, February, March and April are the toughest, most demanding routines of the entire year. It is this time that the largest, most significant gains take place. The second era is minicamps and practice sessions with the team, where you focus on skill development and strength/conditioning maintenance. The third era is June and July, which is the last opportunity to push it hard before training camp. The fourth era is training camp and season for maintaining your strength/conditioning. Each year, this program expands, building on to, adding new excercises and routines, and raising the goals, the expectations, the performance.
A typical week during the first era include three days of skill development specific to our position: punting and kicking. Five days include cardio. The options for cardio rotate from the following: hill repeats; resistance sprints using rope pulley; beach agilities coupled with staircase sprints; push/pull day consisting of pushing sleds and pulling tires; and a cardio circuit of six stations, treadmill incline sprint, stationary bike standing, jump rope, versa climber, Stairmaster and row machine.
Five days include strength training: Monday - Heavy legs; Tuesday - Chest, shoulders, triceps; Wednesday - Back, biceps, traps; Thursday - Explosive legs; Friday - circuit consisting of 24 stations covering all body parts, 10 reps each station, cycle through twice. Abdominals are trained every day. Weatherfords abs are ridiculous. Stretching is emphasized pre- and post-training every day.
The equation remains: Talent + Skill + Desire + Work = Success
In Weatherford's world, talent you are born with, the other three variables can and should continue to increase.
-NFL Up! Ambassador *John Carney is a former NFL place kicker who spent over 20 years in the NFL. He now trains a future generation of kickers and punters. *