A year ago, Matt Barkley was one of the brightest quarterback prospects in the game. Now, as he gets set for USC's Pro Day on Wednesday, his stock has dropped to the point that some folks wonder if he'll be picked in the first round. The moment of truth is nigh for the youngster, but I think when it's all said and done, he'll have shown he can do a better job than many people were expecting.
I talked to Barkley last week and again on Monday, and he said he's going to do everything at his pro day. That's good, because a lot of us are interested in seeing what he can do, especially after he couldn't get medical clearance to throw at the NFL Scouting Combine. He's been working out with Chris Weinke to get ready, and I think he's going to surprise some people, provided he's fully healthy.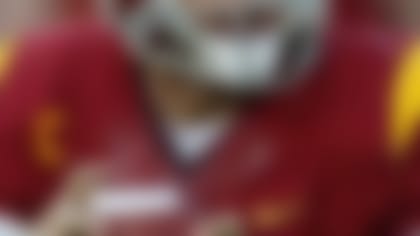 Barkley seems to think he has to show people he possesses a stronger arm and is more accurate than some assume -- and he's confident he can achieve both feats. We spoke for a while, and I came away impressed with his positive attitude and determination to prove the naysayers wrong. He told me the shoulder he injured last season feels great and that he doesn't have any excuse to not do well.
Here are two areas of Barkley's game that I think will be addressed:
1) Arm strength: We'll be able to see if he has the necessary arm strength to succeed in the NFL on Wednesday. The thing is, arm strength is a little bit overplayed nowadays; quarterbacks aren't asked to go 55 or 60 yards downfield like they were at one time. In today's game, it's more important that one be able to throw on the run with accuracy.
2) Accuracy: Knowing that Weinke's been getting him ready, I expect Barkley to throw 64 passes, and I imagine he'll complete 60 or 61 of those. If he can do that, people will start to come around regarding his accuracy.
The thing I like the most about him, though, is something that won't show up at the pro day: his intangibles. Remember, he started for four years and was a captain for three at USC. You don't do that unless you can be a leader and have something special about you. They just have too many good football players in that program for it to be any other way.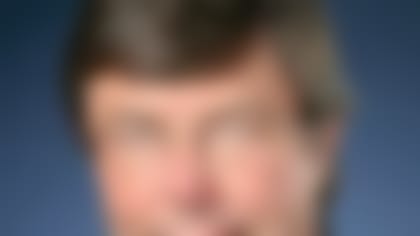 Charley Casserly reveals his first full mock draft of 2013. One well-represented position in the first round: wide receiver. **More ...**
I also know from experience that when he tells you he's going to do something, he does it. That's a sign of responsibility -- something you want to see in your quarterback.
Don't forget: Not long ago, we were all saying Barkley was going to be the No. 1 pick. I understand that he had a rough senior season at USC, but we all saw something in him that was special enough for us to be that high on him. I don't think that can just go away suddenly; I don't see how everyone could be so wrong on a guy that he could go from being one of the best prospects in the game to being almost an afterthought at the quarterback position.
He's been practicing his scripted workout, and he'll have USC receiver Robert Woods catching passes for him on Wednesday, which is a big plus. As I told him, I have this feeling that he's really going to catch people off guard at the workout.