This week's list features a bit of a surprise at the top of the board, with Oregon's Marcus Mariota supplanting Louisville's Teddy Bridgewater at the No. 1 spot. Although Bridgewater has continued to play at a high level early in the season, Mariota's ridiculous numbers as an explosive dual-threat quarterback merits his standing at the top of the list.
Alabama's AJ McCarron also makes a significant jump up the charts after putting on a spectacular exhibition against Texas A&M last weekend. He not only displayed exceptional leadership and focus guiding the Crimson Tide back from an early deficit, but he showed the college football world that he is far more than a game manager.
With Texas A&M's Johnny Manziel and UCLA's Brett Hundley also putting on spectacular performances last weekend, let's take a look at my updated list of top quarterbacks in college football:
Check out special college football uniforms worn during the 2013 season.
1. Marcus Mariota, Oregon
(Last week's rank: 2)
It's time to give Mariota his props as one of college football's top players. He is a stat-stuffing machine with the ability to put up ridiculous numbers as a dual-threat playmaker. After topping 100 yards as a runner in each of his first two games, Mariota put up a 400-yard passing performance in a little more than a half of work in the Ducks' 59-14 whipping of Tennessee. Most impressive, he finished with four passing touchdowns and didn't register an interception in 33 pass attempts.
2. Johnny Manziel, Texas A&M
(Last week's rank: 3)
Manziel's spectacular performance against Alabama might have changed the perception of NFL scouts skeptical about his ability to play at the next level. The Heisman Trophy winner was sensational picking apart the Crimson Tide defense, completing 28 of 39 pass attempts for 464 yards and five touchdowns. He added 98 rushing yards on 14 carries and displayed the dynamic playmaking skills that have captivated the college football world since his emergence as a superstar a season ago. Additionally, Manziel showed the poise, composure and big-game moxie that coaches covet in franchise quarterbacks.
3. Teddy Bridgewater, Louisville
(Last week's rank: 1)
Bridgewater tumbles down the list through no fault of his own, but the lack of competition on the Cardinals' schedule makes it hard for him to retain his spot at the top when others are putting up big numbers against elite squads. To be fair, Bridgewater fared well against an SEC opponent (16 of 28 passes for 250 yards with a score against Kentucky) and showed the superb pocket passing skills to make every throw in the book. While he still needs a stern test to allow scouts an opportunity to see how he handles adversity, it's hard to take issue with any aspect of Bridgewater's game.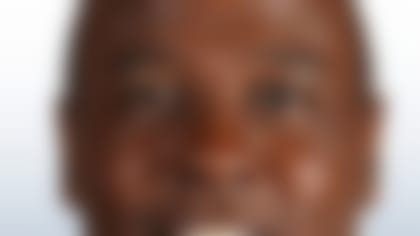 4. Brett Hundley, UCLA
(Last week's rank: 7)
East Coasters might not be familiar with Hundley's name or game, but he is quickly becoming a favorite of NFL scouts this fall. The 6-foot-3, 222-pound redshirt sophomore has been shredding opponents with his pinpoint passing skills from the pocket. He has completed 66.7 percent of his passes, with five touchdowns and only one interception. Against Nebraska, Hundley rallied the Bruins from an 18-point deficit by scoring 38 unanswered points. From pinpoint throws on an assortment of short and intermediate routes to dropping the ball down the chute on deep sideline tosses, Hundley has every pitch in his repertoire, which makes him an attractive option for teams looking for an elite quarterback to direct a franchise.
5. Tajh Boyd, Clemson
(Last week's rank: 4)
Boyd enjoyed a weekend off in anticipation of Clemson's Thursday night showdown with North Carolina State. He has been magnificent directing the Tigers' high-octane offense, showing a vastly improved presence in the pocket. Particularly in critical moments, Boyd has shown the confidence and poise scouts covet in a team leader. The Wolfpack defense will certainly pose a challenge for Boyd, but the reigning ACC Offensive Player of the Year has the tools to shred any defense.
6. AJ McCarron, Alabama
(Last week's rank: 13)
McCarron has desperately wanted to shake the dreaded game-manager label that has overshadowed his talents as a playmaker. After McCarron calmly dispatched Texas A&M after a slow start, the perception over his game will change in NFL circles. Against the Aggies, McCarron flashed a big-time arm, confidence and composure rallying the Crimson Tide back from a 14-point deficit. He made pro-like throws from the pocket and flashed better-than-anticipated athleticism completing pinpoint passes on the move. Most important, McCarron displayed the big-game moxie that coaches covet in team leaders. With a few more big games remaining, McCarron can continue to prove he is more than a game manager and see his value rise on draft boards across the NFL.
7. Aaron Murray, Georgia
(Last week's rank: 6)
After taking a week to recuperate after an emotional win over South Carolina, Murray gets an opportunity to put up big numbers against an overmatched North Texas squad. While a big showdown against LSU looms, Murray needs to stay focused on working out the kinks in his game to prepare for a rugged slate of challenges in the SEC. Given that he is on the verge of shattering every major passing record in the conference, don't expect the Bulldogs star to take it easy on the Mean Green this weekend.
8. Zach Mettenberger, LSU
(Last week's rank: 9)
I've been on the Mettenberger train since Cam Cameron arrived as LSU's new offensive coordinator, because Cameron's vertical scheme and pro experience will bring out the best in the big-armed thrower. Mettenberger has shown tremendous growth as a passer and playmaker this season, a testament to Cameron's tutelage. He is more decisive with the ball and making pro-like throws into tight windows with confidence. Although a host of big games against elite competition will ultimately show his progress to scouts, the buzz building around Mettenberger's game is sensible based on his impressive physical dimensions, arm talent and potential.
Check out Florida State's new quarterback, "Famous" Jameis Winston, as he emerges as one of college football's new stars.
9. Jameis Winston, Florida State
(Last week's rank: 10)
There's a growing belief that Winston could be the future at the position based on his polished game and remarkable tools. He can make every throw in the book with precision and impresses scouts with his surprising maturity as a leader. Although he has yet to face a stern test on the field, Winston has lived up to the hype that preceded his arrival at Florida State as a five-star recruit.
10. Stephen Morris, Miami (Fla.)
(Last week's rank: 8)
Morris hasn't set the world on fire to start the season, but he is one of the most talented passers in the college football. He is efficient directing the Hurricanes offense and shows the confidence to make the key throw in a critical situation. Most important, he has played a key role in helping the "U" become relevant again, a testament to his leadership skills and intangibles.
11. Devin Gardner, Michigan
(Last week's rank: 5)
Gardner played the worst game of his career against Akron last weekend. He turned the ball over four times (three interceptions and a fumble) and struggled stringing together completions for large stretches in the game. However, Gardner displayed some resiliency and mental toughness guiding the Wolverines to a win despite being off his game. Additionally, he continued to impress as a dual-threat playmaker with 100-plus rushing yards on 10 carries.
12. Braxton Miller, Ohio State
(Last week's rank: 11)
A nagging knee injury kept Miller out of the lineup last week against Cal. While the Buckeyes thrived with Kenny Guiton running the show in Miller's absence, the team missed Miller's dynamic skills as a runner. With Miller iffy to return this weekend against Florida A&M, we could get another chance to see how good the Buckeyes are without their best offensive player.
13. Kevin Hogan, Stanford
(Last week's rank: 15)
Hogan's emergence as a difference maker has helped Stanford stay atop the Pac-12 landscape following Andrew Luck's graduation. He has shown an uncanny knack for playmaking and is a much better athlete than defenders expect when he flees the pocket. Against Army, Hogan didn't light up the stat sheet, but he continued to impress as an efficient distributor from the pocket. He connected on 11 of 18 passes for 188 yards with three touchdowns and an interception. Those numbers aren't good enough to help the Cardinal win a shootout against some of the high-powered Pac-12 foes, but it was enough to help Stanford sneak by a gritty Army squad last weekend.
14. Derek Carr, Fresno State
(Last week's rank: 12)
Carr will continue to ring up gaudy numbers in the Mountain West Conference, but scouts want to see his continued growth as a pocket passer this fall. He is regarded as a gunslinger with outstanding talent, but questions about his size, judgment and pocket poise will be critical to his final evaluation. With a showdown against Boise State on the horizon, Carr can make a strong case about his pro prospects this weekend.
15. Keith Price, Washington
(Last week's rank: NR)
Price is quietly playing the best football of his career. The fifth-year senior posted back-to-back 300-yard games, connecting on over 77 percent of his passes. Price's efficiency from the pocket has made the Huskies offense nearly impossible to defend, recreating some of the buzz attached to his name following his spectacular redshirt sophomore season.
16. Bo Wallace, Ole Miss
(Last week's rank: NR)
It's time to give Wallace his due after watching the Rebels torch Texas, 44-23, on the road. The 6-foot-4, 209-pound junior methodically directed the Rebels' spread offense with precision. He picked apart the Longhorns defense with accurate, quick-rhythm throws and selectively attacked the perimeter with zone-read keepers to take advantage of an over-aggressive front seven. Although his final numbers were not earth-shattering (17 of 25 pass attempts for 177 yards with two passing touchdowns; 12 carries for 57 yards and a score), Wallace's efficiency as a playmaker for the 3-0 Rebels earns him a well-deserved spot on the list.
Out of the list: Taylor Kelly, Arizona State (last week's rank: 14); Taysom Hill, BYU (last week's rank: 16).