The 2015 NFL Scouting Combine gave us a chance to see 300-plus draft prospects on the same field. Naturally, we spent much of the event comparing these former college standouts against each other. But how do they compare to the men at the highest level of football? With the 2015 NFL Draft just two months away, here are my NFL comps for five notable prospects: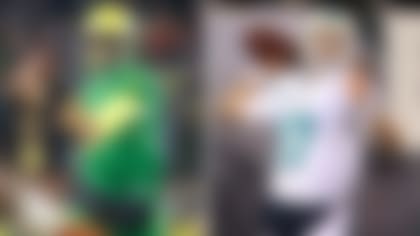 When it comes to the reigning Heisman Trophy winner, I've heard several interesting NFL comps, from Alex Smith to Russell Wilson to Colin Kaepernick. However, I liken Mariota to Tannehill when he was coming out of Texas A&M three years ago. Both guys are naturally great athletes with quiet personalities. And just like Tannehill when he was entering the NFL, Mariota will need some time to develop. They both throw with touch and accuracy underneath but need to improve their accuracy on drive throws down the field.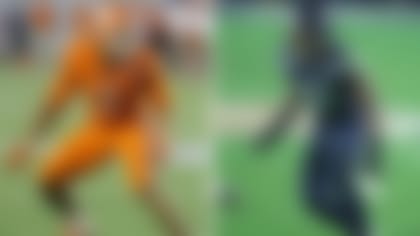 Beasley put up some ridiculous numbers in Indianapolis, including 35 bench reps, a 41-inch vertical and a 4.53-second 40-yard dash. Irvin created plenty of buzz when he ran a blistering 4.50 40 at the 2012 combine. Both players had solid sack production at the college level, relying more on speed than power as pass rushers. The pre-draft knock on both: Not very stout against the run. Still, Irvin was a riser throughout the evaluation process, and I see Beasley's draft stock experiencing a similar boost in the coming months.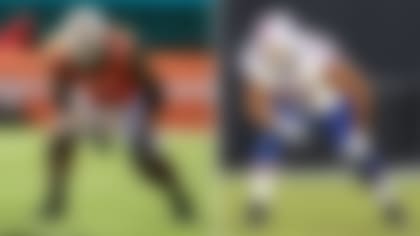 Both of these players are massive: Flowers checked in at 6-foot-6 and 329 pounds last week, while Glenn was 6-6, 345 at the 2012 combine. But despite gargantuan size, both boast very quick feet. They aren't great knee-benders, but they have the power and strength to anchor bull-rushers and dominate in the run game. There was a debate as to whether Glenn would be a right tackle or left tackle at the NFL level, but he's started 45 games on the blind side in three pro seasons. Flowers faces the same question as we hurtle toward the 2015 draft.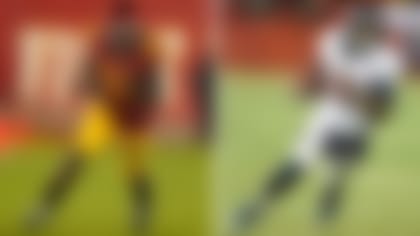 Agholor and Sanders are both smooth athletes who make hay as excellent route-runners. They possess the toughness to work in high-traffic areas of the field and are also slippery after the catch. Sanders was a draft-day steal by the Pittsburgh Steelers back in 2010, selected in the third round at No. 82 overall. With a stacked group at wide receiver for the second consecutive draft, Agholor will be a great value pick when he likely comes off the board in Day 2.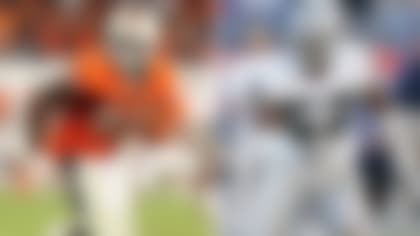 What does Perryman have in common with this former NFL linebacker? He's much better in pads than in T-shirt and shorts. Perryman didn't blaze the 40-yard dash over the weekend, posting a 4.78; Morrison ran in the 4.7 range during his San Diego State pro day back in 2005. But much like Morrison -- who enjoyed a rock-solid, eight-year NFL career -- Perryman plays with great instincts, thump and short-area quickness. And also like Morrison, the Miami product is a leader on the field and makes others raise their level of play. Posting 100-plus tackles in numerous seasons, Morrison produced at a high level in the NFL -- and I expect Perryman to do the same.