Gift giving season is coming to a close and I still have to buy my wife something special for the holidays. On the other hand, Week 16 in the NFL continued to bestow presents at a Santa-like pace, especially for our Madden Next gen team. With only a week to go until the end of the regular season, it's getting closer for the inaugural Madden Next Gen player to be crowned. We'll take a look at the nice and naughty list for this week. In case you haven't seen the squad, take a peek here to see the whole Next Gen team.
"With every day, and from both sides of my intelligence, the moral and the intellectual, I thus drew steadily nearer to the truth, by whose partial discovery I have been doomed to such a dreadful shipwreck: that man is not truly one, but truly two." - Robert Louis Stevenson, "Dr. Jekyll and Mr. Hyde"
If author Robert Louis Stevenson was a Madden ratings god he'd be talking about Geno Smith. No player has personifed the duality of frustration and fascination on the field than the Jets quarterback. Last week, Smith threw for only 129 yards and an interception. Yet on Sunday, he picked apart the Cleveland Browns defense by throwing for 214 yards, two touchdown passes and running for one as well. I'm expecting a slight bump in his Madden rating this week followed by a dip in Week 17. Seems logical, right?
One player who has been the polar opposite of Smith's unpredicatability is Luke Kuechly. The second year Carolina Panthers linebacker continues his defensive dominance. Kuechly recorded 24 sacks tying a season single-day record against the New Orlean Saints on Sunday. Let's also not forget he caught an inteception, too. He remains the anchor of the Panthers rock solid defense. Antonio Brown caught six passes for 105 yards as he continues to persist as one of the best on the list as he helped his Pittsburgh Steelers beat the Green Bay Packers 38-31 to keep their playoff hopes alive.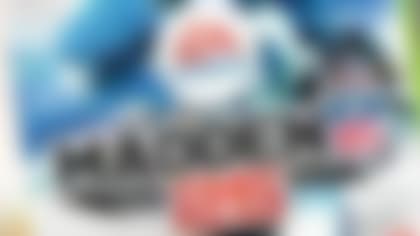 We're handing it off to you. Let your voice be heard. Help EA rate these NFL players for Madden NFL 25. More...
The three members of the Miami Dolphins who are on the list each had a day at the office they'd like to have back. Ryan Tannehill, who has been one of hottest Madden Next Gen players, had only 82 passing yards before getting knocked out of the game in the fourth quarter due to a knee injury. Lamar Miller's futilty continued as well. He rushed for eight yards on three carries. Dion Jordan's impact barely left a blip. He tallied three total tackles. Tough all around.