With most of Week 7 in the books, the vast majority of the Madden Next Gen team have made their case for a ratings bump as we approach the midpoint of the season. Sadly, some dire news came out of Tampa Bay, where Madden Next Gen stud Doug Martin suffered a season-ending torn labrum in his shoulder. It's too bad for Martin, as he was leading the voting for the Madden Next Gen player of the year, too. Rather than dwell on the downs of Week 7, let's dig into the action and review the breakout performers who should expect a healthy ratings bump later this week. You can view the whole Next Gen team here if you need a refresher before reading on.
For the second straight week, Chandler Jones was a one-man wrecking crew for the Patriots. Jones recorded 11 total tackles on Sunday, with two sacks and a forced fumble. Yet, despite Jones' outstanding effort and production, it was Geno Smith and the Jets who prevailed in the battle between AFC East rivals. Geno bounced back from an uneven performance last week against the Steelers, and completed over 50 percent of his passes for 233 yards and one touchdown. Geno also showed off his athleticism, and confidence, when he juked Patriots defenders and ran in another touchdown to help the Jets grind out a hard-fought 30-27 victory. The Geno-coaster rolls on, and it's anybody's guess if he rolls up or down next week. Stephone Gilmore had been sidelined for a few weeks battling an injury, but in just two weeks of returning to game action he is already getting his legs back under him. Gilmore had five total tackles and a pass defended to help the Bills take down the Miami Dolphins on Sunday. All around, it was a pretty good day for most of the Next Gen players in the AFC East.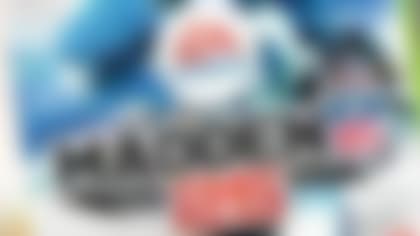 We're handing it off to you. Let your voice be heard. Help EA rate these NFL players for Madden NFL 25. More...
Jacquizz Rodgers has really come alive the last few weeks filling in for the injured Steven Jackson. Rodgers found the endzone twice for the second straight week, and if it weren't for the other Next Gen performers he would have been featured at the top of this article. I wouldn't be at all surprised if Rodgers finds himself climbing the ratings ladder later this week. Colin Kaepernick continues to look more and more like the Kaepernick of 2012, as he rushed for 68 yards and a touchdown, while throwing for almost 200 more yards in a win over the Tennessee Titans. Alfred Morris was super-productive on the ground, rushing for 95 yards on 19 carries, but unfortunately he couldn't find the endzone... thanks to Mike Shanahan. Roy Helu Jr. scored three times against the Chicago Bears, taking away from what could have been a MONSTER day for Morris.
Tavon Austin actually saw a little more action on Sunday, catching five passes for 39 yards, but he also fumbled twice and lost one of them. That is not going to help his already dwindling playing time. While most of the Next Gen team in the AFC East performed stupendously, the Dolphins had a bit of a rough outing. Dion Jordan notched just one tackle, Lamar Miller had a "good" day rushing for 43 yards on nine carries, and Tannehill was off for much of the afternoon, missing a handful of throws and throwing two costly interceptions. He did have three touchdowns, though, and that may save him from taking a ratings tumble.
- Follow Alex on Twitter @AlexGelhar for his musings on Madden, food, film, and of course, the occasional insightful football comment