Did you ever hear about the Man from Taured? If not, here's a quick synopsis. A man arrives at the Tokyo International Airport in 1954. The man speaks French and Japanese and wears a suit. He presents his passport to customs. The customs official looks at the authentic documentation. The paperwork indicates the man is from a country called Taured, stamps and all. Obviously, there's no such country and when they ask the man to identify Taured on a map he points to an area between France and Spain to a country called Andorra. The man becomes irate saying he doesn't know anything about Andorra. He is detained at a hotel on the top floor with guards so his case can be straightened out. The next morning when officials come to retrieve the man he's gone. No paperwork. Nothing. He just vanished like he was from a parallel reality, an inter-dimensional visitor on a quick visit. Sort of like anybody who plays quarterback for the Cleveland Browns.
So, let's get to this week's ratings...
Speaking of parallel universes, if the show "Stranger Things" ever moved from Hawkins, Indiana, the perfect relocation would be Cleveland and the role of the cast could go to players on the Browns. RG3 would so be Barb, Johnny Manziel would be Will Byers and Terrelle Pryor would be El. Pryor, the former Ohio State quarterback turned wide receiver, used his entire panoply of skills and became first player to have at least 120 receiving yards, 30 passing yards and 20 rushing yards in a single game. That hasn't happened since Frank Gifford did it in 1959. No wonder Pryor went up three points to a 78 OVR.
The P90X workout did Eddie Lacy some good. He reportedly lost 15 pounds this season and it shows on the field where he's averaged 6.1 yards a carry in Week 3. An increase of a point is in order giving him an 85 OVR.
If you're going to have a bad game, you might as well do it with Nick Cage-like flair and embrace your performance. Ryan Fitzpatrick did just that with his six interceptions and 18.2 passer rating. He went from "Leaving Las Vegas" Nic Cage in Week 2 to "Left Behind" Nic Cage in Week 3. He's only down two points to 78 OVR. Thank goodness, Madden Ratings aren't Rotten Tomatoes scores.
Yes, I predicted Fitzpatrick would throw for 400 yards and four touchdowns. However, my Cam Newton prognostication, was unfortunately right. He's been hit a league high 22 times this season. He threw zero touchdowns and three picks against the Minnesota Vikings in Week 3 forcing a two-point dip to 90 OVR.
For a guy who is tied for most rushing touchdowns in the league, I'm not sure why San Diego Chargers running back Melvin Gordon dipped a point to 77 OVR. Come on Madden gods, I need an explainer.
Six bold predictions for Week 4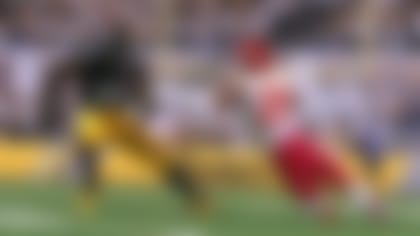 6. The Baltimore Ravens are undefeated, have one of the best defenses in the league and face a team they've never lost to at home. But I'm predicting the Oakland Raiders and their #2 offense will come into M&T Bank Stadium on Sunday and pull off a victory. The Ravens are overrated. They beat three teams that are a combined 1-8 by and only by a total of 13 points. Derek Carr is going for 300 yards and Michael Crabtree and Amari Cooper are going to have 100 yard games.
1. Not sure if my Florida Gators second-half collapse against the Tennessee Volunteers or Ryan Fitzpatrick's six interception game was worse. But look for the New York Jets to rebound. The Jets defense will sack a hobbled Russell Wilson five times. And Ryan Fitzpatrick to reverse last week's performance and toss six touchdowns. Kidding. That's parallel reality that doesn't exist anywhere.