My youngest nephew is at a very delightful age. For starters, he looks like Jordy Nelson must have looked as a youngster. He's also at a delightful age where he's old enough to play and enjoy Madden. But not old enough to dominate (yet).
Thus, we spent some quality uncle-nephew bonding time over the weekend playing some Madden. And bless his heart, he's also not old enough to know he shouldn't be using the Oakland Raiders. I blame his uncle Dick (not blood related to me) for cursing him with the Raiders. I wisely chose to influence his baseball team decision and the boy loves the Los Angeles Angels. But since I allowed his other uncle to lead him to the Raiders, I've insured that my Angels pick will look awesome for years. Plus, when he goes to choose his team on Madden, he always picks the Raiders. If he doesn't, I will go choose the Raiders and then he'll throw a fit and end up back with them. That kid always takes one for the team.
And like the real Raiders, all of our games over the last 48 hours have been rather uncompetitive. Using the Chicago Bears (in all-white road uniforms which look awesome), I channeled my inner-Peyton Manning to run up the score at the end of the game every time. I mean, I have the ball at his five-yard line, leading by 31 and just 20 seconds to play. I'm going five-wide, spreading that team out and hitting Matt Forte on a little swing pass out of the backfield.
Let's just say it was a teaching moment for the boy when he realizes his Uncle Dick has lousy taste in sports teams. And since he didn't pay attention during the real Bears game on Thursday morning, he now believes the Monsters of the Midway are the greatest team in NFL history.
Odell Beckham Jr. is up four points to an 84 OVR. Of course, his Spectacular Catch is now maxed out at 99. That's to be expected. I mean, if you're going to make a spectacular catch, do it in primetime. It's the smart thing to do because poor Martellus Bennett made one of the most amazing catches in history against the New England Patriots, but it came during a blowout and during the day. So, of course, nobody even remembers it.
Isaiah Crowell jumped up three points to a 76 OVR. Wait, he's just a 76? He should at least be ahead of Ben Tate who was cut a couple of weeks ago.
Frank Gore is down two points to a 86 OVR. This is sad. I expect Carlos Hyde to overtake him for the starters gig at some point in the near future. And this was before the disaster on Thanksgiving, too. That's a big mess going on in San Francisco right now. Hyde did lose a point to a 75 OVR.
Joique Bell went down two points to a 79 OVR. Again, this was before he went nuts on Thanksgiving. We can expect him to go up in the near future.
Six bold predictions for Sunday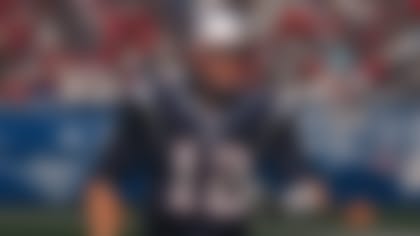 6. This is more of a long-term prediction. We can all reason Marc Trestman might be out of a job in the coming weeks. Well, he won't be the head coach of the Bears. He'll find work again because he's a good dude and a fine offensive mind. While it would be fun to see Jim Harbaugh coach the Bears next year, I feel like Rex Ryan would be a much more inspired choice. You would have a Ryan going back to Chicago. If you could get Mike Ditka to be a coordinator, we could go full-circle on the 1980s.
4.Philip Rivers will lead the San Diego Chargers to a victory this week. Everybody is ready to bury Riv and the Bolts. But many  times you see guys like this rise to the occasion when given the chance.
3. Oakland vs. St. Louis, the winner gets first dibs in the return to Los Angeles.
2. The boys from Duval County, Fla., will shut down Eli Manning this week! Welcome to Sacksonville, Eli! Population you!