My favorite non-news story of the week was LeSean McCoy and his 20 cents tip that made its way around social media and all of the people who were upset about McCoy being cheap. Even Charlie Sheen getting into the mix was a much needed diversion to what was happening around the NFL world.
But seriously, did any of you think McCoy was just being cheap? That he would leave his name out there on the bill for public scrutiny? Come on folks. I can only imagine the kind of service McCoy received that compelled him to leave 20 cents. That's 20 cents, folks. That's a clear "message" tip. It's not like my former friend who would leave a $5 tip on a $75 tab because he was clueless. And then he would wonder why the servers would always wander into the back of the house when he walked into the building.
Come on folks, be a little bit smarter here. My man Dan Hanzus wrapped up the whole episode here. Just allow me to say I'm a big fan of McCoy. I wish we could hear the whole story because I would have to imagine it's pretty good.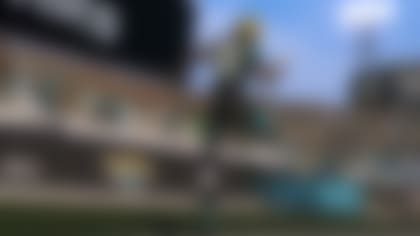 It should come as no surprise Allen Hurns had one of the biggest jumps +7 to a 73 OVR. But this is no fluke. Hurns was easily the most-productive receiver in camp for the Jaguars this year, so he's probably going to keep rising.
Kelvin Benjamin is also on the rise as he went +4 to a 78 OVR. Hold the phone. Benjamin isn't 80 right now? How is this even possible? Benjamin is a huge hoss out there on the field and is one of the most imposing presences to come in the league in quite some time.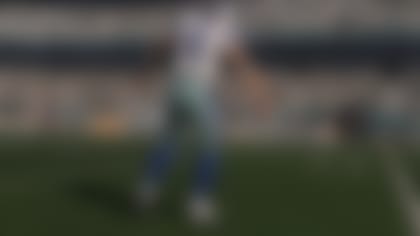 Tony Romo dropped to 87 OVR after he lost three points. Wait, Romo started the season as a 90 OVR? I feel like something is wrong in the Madden universe.
Larry Fitzgerald is also moving down, as he dropped two points to 91 OVR. But how is this possible? It wasn't like he played horribly. He made a sick one-handed grab that was ruled out of bounds (probably because he was out of bounds) and he still has the ability. He just wasn't targeted enough. So if you don't look at a guy, he loses points? I'm not a fan of this.
Six predictions for Sunday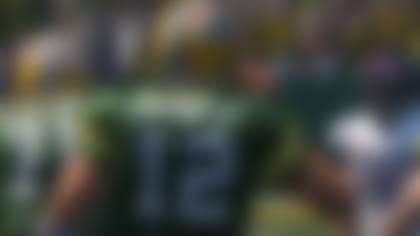 6. Carson Palmer and Eli Manning will take a ratings hit. Both quarterbacks have a history of throwing interceptions. Palmer was on his best behavior on Monday night as he sought out the open man and tried to fire it in to him. And he did it with great success. However, that was not acceptable to Larry Fitzgerald Sr. who would rather have his son targeted 20 times and lose, instead of getting limited looks and winning. Seriously, he's the worst Soccer Dad in America. So look for Palmer to toss about four picks this week trying to force it into Fitzgerald. Eli has a similar situation with Victor Cruz. So look for more than six total interceptions in this one.
5. The Jacksonville Jaguars will pull the upset in Washington D.C. this week. The Jags came out smoking in the first half in Philadelphia, and then it kind of went into the dumper from there. There will be no second-half letdown this week against the team from our nation's capital. Marqise Lee will be the rookie receiver everybody talks about from Jacksonville this week.
4. The Buffalo Bills will improve to 2-0 with a win over the Miami Dolphins this week. How can they lose after such a great week with the news they are staying in Buffalo? They were already big winners in life, so it only stands to reason they win in this game, too. The big hero? Wide receiver Robert Woods. He's going to have 129 yards and two touchdowns for the Bills, and his rating is no doubt going to be increased.
3.Peyton Manning has another five touchdown passes against the Kansas City Chiefs this week. He did it last year in a 35-28 win in Week 13. Manning had just three touchdowns in the opener last week. That's a pace for just 48 touchdown passes this season. Manning realizes he needs to go to work so he's going to be working overtime in this one.
2. But Aaron Rodgers will toss more touchdown passes against the Jets this week. You don't think Rodgers is a little upset the Packers performed so poorly in Week 1 at Seattle? I feel bad for the Jets walking into town this week. I mean, it doesn't matter who it was, the Packers are going to throw the ball a ton and Rodgers ends the week with six touchdown tosses.
1. LeSean McCoy leads everybody with 211 scrimmage yards this week. McCoy rushes for 113 yards and adds 98 receiving to go with two touchdowns. He's then going to hit a Perkins on his way home from the stadium where he leaves a very generous tip for the waitress. Nobody will hear about it.