There was not a lot of movement in the Madden Next Gen ratings for Week 12, at least where it should have occurred (in my humble opinion). Read on to see who received their much deserved ratings bump, and who was inexplicably slighted. The Next Gen team is made up of 25 of the brightest young stars in the NFL who are relying on you to vote for them and increase their Madden rating so they can be crowned the Madden Next Gen Champ!
Antonio Brown has had a meteoric rise of late in the Madden ratings, and he has now reached the upper-echelon by gracing the 90s. Congrats to him. Speaking of the 90s, Nick Fairley avoided a slump, and actually jumped up from a 90 to a 91 OVR on the strength of his performance against the Pittsburgh Steelers that included a sack and two tackles for losses. Stephon Gilmore bounced up to an 83 OVR after helping the Buffalo Bills' secondary ruin Geno Smith's afternoon. Not surprisingly, Geno is featured later in this recap.
After back-to-back stellar outings, Bobby Wagner remains locked at 88 OVR, which is puzzling. Wagner has been nothing short of dominant on the football field for the Seahawks defense, yet hasn't received any love from the Madden ratings gods. He's helped solidify the Seahawks run defense the last two weeks after getting gashed at home by Mike James and the Tampa Bay Buccaneers. Wagner heads into a bye this weekend, but hopefully he comes out firing after so he can receive the ratings boost he deserves.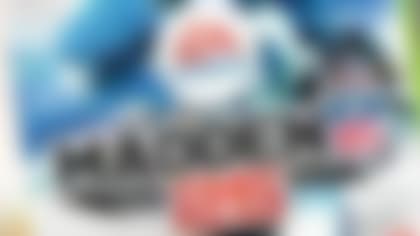 We're handing it off to you. Let your voice be heard. Help EA rate these NFL players for Madden NFL 25. More...
Geno Smith dropped in his OVR rating again to a 74 after being knocked around the field on Sunday physically and emotionally by the Buffalo Bills. Geno had as many negative plays (four sacks, three interceptions, one fumble lost) as he did completiongs (eight). That, my friends, is how you convince the Madden gods to dock you another point. Ryan Kerrigan wasn't a key contributor in the stats sheets on Sunday, and as I predicted he took a hit from a 90 down to an 89 OVR. It's a long-way to the top, and for Kerrigan he's going to need to produce more consistently statistically if he wants the Madden gods to respect him as a player who deserves to remain in the 90s.
- Follow Alex on Twitter @AlexGelhar for his musings on Madden, food, film and of course the occasional insightful football comment