Two members of the Madden Next Gen team had standout performances in Week 11. The rest were largely average, and a few are likely staring at hefty hit in their Madden rating. The cream of the crop of the Next Gen team are rising to the top, so make sure to vote for them and help us decide the inaugural Madden Next Gen champ! You can view the whole Next Gen team (and vote!) here if you need a refresher before reading on.
As if it wasn't already apparent, Antonio Brown is a No. 1 wide receiver in the NFL. He tacked seven more receptions onto his league-laeding 67, and added two touchdowns and another 147 yards in a big win over the visiting Detroit Lions. Brown beat them in the open field, in the flat, deep and every which way in between. It was a truly dominant performace. Speaking of dominance, the Seattle defense asserted their will against the Minnesota Vikings thanks in large part to Bobby Wagner owning the middle of the field. Wagner had nine total tackles, a sack and an interception. Wagner has wasted no time returning to his rookie form, when he was in contention for Defensive Rookie of the Year Award. Wagner will be a name to keep an eye on in years to come when talking about the best middle linebackers in football.
Ryan Tannehill and Colin Kaepernick both had solid, but unspectacular afternoons. Tannehill completed 22 of 35 passes for 268 yards, with one touchdown and one interception to help the Dolphins get a much-needed win and stay in the race for the sixth seed in the AFC. Kaepernick went 17 of 31 for only 127 yards, and threw two touchdowns to one interception as the 49ers fell in a close battle to the New Orleans Saints. Prince Amukamara had six tackles as the Giants continued their winning ways over the Aaron Rodgers-less Packers. T.Y. Hilton adjusted to life as the No. 1 target of Andrew Luck, and after a breakout performance had a respectable five catches for 44 yards as he drew double coverage and opened things up for Coby Fleener, who had a career night.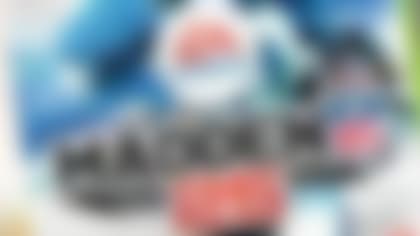 We're handing it off to you. Let your voice be heard. Help EA rate these NFL players for Madden NFL 25. More...
This was not the performance Geno Smith wanted after coming out of the Jets bye week. Geno had arguably his worst outing in his young NFL career (even though I feel like I write that every other week) as he completed just eight of his 23 pass attempts, with three interceptions, a fumble lost, and four sacks. He'll look to bounce back next week, but not before his rating takes a hit. Ryan Kerrigan only notched two tackles against the Eagles, and while he played smart and broke up a few plays, that likely won't be refelcted in his Madden rating. I'm predicting a slight tumble for him. Lamar Miller only ran the ball four times for 17 yards, and Tyler Eifert reeled in just one pass for 15 yards. Both could point to play calling or quarterback play, but the proof is in the stat sheets. They'll each likely take a hit or stay flat. Oh, and Trent Richardson was Trent Richardson. He can expect another hit after mustering just 2.75 yards-per-carry while Donald Brown looked like the second-coming of Emmitt Smitth.