It looks like the Madden Next Gen team is kicking it into another gear as the season wears on. Week 10 was chock-full of stand-out performances, so much so that I had to knock a few guys from the "Top Performers" category down to "Solid Effort" because it was getting too crowded at the top. Be sure to reward the effort of these fine you players by voting for the Madden Next Gen champ! You can view the whole Next Gen team here if you need a refresher before reading on.
It took him awhile, but Tavon Austin finally delivered on all of the flash and potential we saw from him at West Virginia. Austin was an unstoppable lightning bolt on Sunday, torching the Colts secondary and special teams for three touchdowns and 310 all-purpose yards on just six touches. As soon as Austin found space (which didn't take him long) he was gone. There simply was no one who could keep up with his speed. In San Francisco, Luke Kuechly was the most dominant, and arguably, the best player on the field. His Carolina defense pushed around a typically physical 49ers offense, sacking fellow Next Gen star Colin Kaepernick six times while only allowing three field goals to the 49ers. After a few quiet weeks, Nick Fairley finally made some noise on Sunday. He and fellow defensive tackle Ndamokung Suh terrorized the Bears quarterbacks all afternoon, with Fairley getting a sack and four other quarterback hits. Though no play was bigger than when Fairley blew through the line and completely shut down the Bears two-point conversion attempt at the end of the fourth quarter that would have tied the game.
Alfred Morris continues to be the engine driving the Washington offense, as he pounded his way for 139 yards on 26 carries against the Minnesota Vikings on Thursday Night. T.Y. Hilton followed up last week's stellar outing with another 100-plus yard effort, although it wasn't enough for the Colts to win. Bobby Wagner is once again the glue that holds the center of Seattle's defense together, as he notched nine tackles against the Falcons. And Antonio Brown pulled in six catches for 104 yards to help the Steelers keep the pesky Buffalo Bills at bay.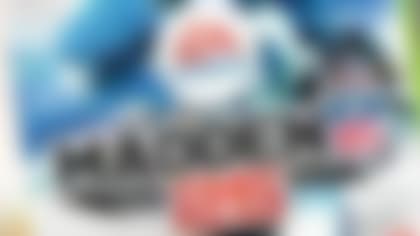 We're handing it off to you. Let your voice be heard. Help EA rate these NFL players for Madden NFL 25. More...
Another week, another disappointing performance from Trent Richardson. Now, granted, the Colts were behind so fast that they essentially had to abandon the run, but when a look at the box score and reveals a stat line of five rushes for two yards, that is never a good sign. Tyler Eifert had three catches for 55 yards, including a crucial third down catch late in the game. However, Eifert was targeted 10 times and only hauled in three. Some throws weren't perfect, but it'd be great if Eifert could have pulled in a few more of those targets. Poor Colin Kaepernick was harrassed by the Panthers defense all day. He completed just 50-percent of his passes for 91 yards, was sacked six times, and threw an interception. He'll look to rebound next week. Lastly, Patrick Peterson had a solid game against the Texans as he was great in coverage, and even recorded a handful of tackles. I'm dropping him here only because he had one of the best unlucky plays of Week 10. Houston quarterback Case Keenum threw a fade to Andre Johnson, which Peterson played perfectly and even deflected. Nevertheless, Johnson made a spectacular play, reeling in the pass and keeping his feet in bounds. So although Peterson played well, it wasn't his best Sunday as he fell victim to some bad luck.