Not sure if you tuned into NFL Redzone this weekend or not, but during the broadcast Scott Hanson announced that we had officially crossed the midpoint in the NFL season. Man, time sure flies when you're having fun. Which you all undoubtedly have been doing for the last nine weeks! Unless your team is the Buccaneers or Jaguars... my apologies if so. There's always next year. But enough about the NFL, it's time to dive into a little virtual football and check out which members of the Madden Next Gen team could be in line for a ratings bump later this week. You can view the whole Next Gen team here if you need a refresher before reading on.
Manti Te'o has finally arrived on the NFL scene, ladies and gentleman. After slowly getting his sea legs after missing the early portion of the season with an injury, Te'o had nine total tackles and his first career sack in the Chargers loss to the Washington Redskins. As of right now, it appears the stats mavens are ruling it just a tackle for loss, but Te'o brought down RGIII behind the line. I'll give him the sack if no one else will. Another week, another stellar performance from Luke Kuechly. He was all over the field and picked off Matt Ryan as the Panthers dismantled the Atlanta Falcons and won their fourth straight game. Meanwhile, Alfred Morris has quietly emerged as one of the most effective rushers in the NFL, as he leads all running backs with 5.2 yards-per-attempt (min. 50 carries). Morris rushed for a c-note and added a touchdown to help the Redskins defeat Te'o's Chargers in overtime. Morris' hard-running was what allowed Washington to power down the field in OT for the win, leading to a Darrel Young touchdown. And in his first game as the Colts number one option after Reggie Wayne's injury, T.Y. Hilton responded with a monster day in a comeback win over the Texans, as he caught seven passes for 121 yards and three touchdowns. Welcome to the spotlight, T.Y.
This is seriously becoming uncanny. Geno Smith and the Jets only show up to play NFL football every other Sunday. Last week? Competely obliterated by the Cincinnati Bengals. This week? An upset win over the New Orleans Saints. Geno did just enough, throwing for 115 yards and adding another 18 on the ground (including a touchdown) while not turning the ball over. Stephon Gilmore kept up his consistent play, notching seven tackles and a pass defensed against the still undefeated Kansas City Chiefs. Lamar Miller recorded the first 100-yard rushing game of his career, as he piled up 105 yards on just 16 carries (6.6 yard-per-carry average). However, Miller zigged when he should have zagged, and what should have been a sensational touchdown turned into a fumble and a big return for the Bengals.
Ah, it was good to see Bobby Wagner looking like his old self again. The second year linebacker for the Seahawks had been hampered by hip injury through much of the first half of the season, but returned to his offense-destroying ways on Sunday. Wagner was all over the field, getting a hand in 11 total tackles and pitching in 1.5 sacks as well. It looked like Bobby Wagner had been itching to get back to full speed, and he made his presence known against the Buccaneers all afternoon.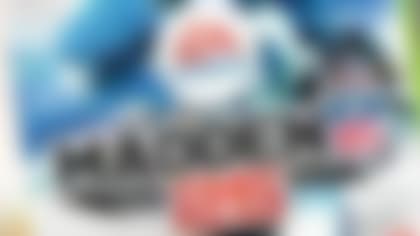 We're handing it off to you. Let your voice be heard. Help EA rate these NFL players for Madden NFL 25. More...
Oh, Trent Richardson. Indianapolis' big running back acquisition could be in line for another ratings hit after a disappointing performance in the national spotlight against the Texans on Sunday Night Football. Richardson managed 20 yards on eight carries, good for a 2.5-yards-per-carry average, failing to meet his typical average of a measly 3-yards-per-carry. He did gain 33 yards on two catches out of the backfield for what it's worth. For the second straight week Jacquizz Rodgers saw his touches and production take a hit with Steven Jackson back in the fold. It's disappointing, too, because Rodgers appeared on the cusp of a breakout. I hate to pile on Tavon Austin, but the Rams rookie again failed to make an impact on offense. He averaged 11 yards on his three punt returns, however, but the Rams (and most of the football world) expected bigger things from the West Virginia product.
- Follow Alex on Twitter @AlexGelhar for the latest Madden updates, actual NFL analysis and attempted snarky pop culture commentary