It's down to Barry Sanders and Adrian Peterson for the coveted Madden cover. And it's coveted now after Calvin Johnson laid all that cover jinx nonsense to rest with his monster season in 2012.
The choice is tricky between Sanders and Peterson. For many of us, we grew up watching Sanders. He was the first person we can remember who was the personification of an NFL running back. He was the guy whose moves we tried (and failed) to emulate while we ran around the backyard in our youth.
But now we have Peterson to watch and he's doing things we didn't think possible. He is this generation's version of the ideal running back. The guy many kids run around emulating on fields across the world.
How can we possibly decide?
There is really one fair, scientific way to make this happen. We need to take them to the grid!
And without further ado ...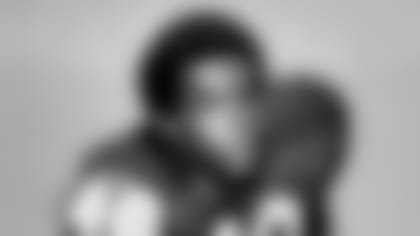 The final verdict? Well, my vote is going to Barry Sanders based on the data here. And hey, it's science after all.
Adam Rank has never won an award. For anything. We don't mean to be harsh, but it's true. You can follow him on Twitter @adamrank. Oh, and if you liked this (right!), check him out on the latest "Dave Dameshek Football Program". Which, come to think of it won an award. So Rank has won something meaningful. Yes, meaningful unlike this latest post. Am I right? But follow him on Twitter, please. He's taking us to lunch if he gets 25 more Twitter followers today.